Terrorist drive-by: Dashcam catches lucky Almaty woman's escape at gunpoint (VIDEO)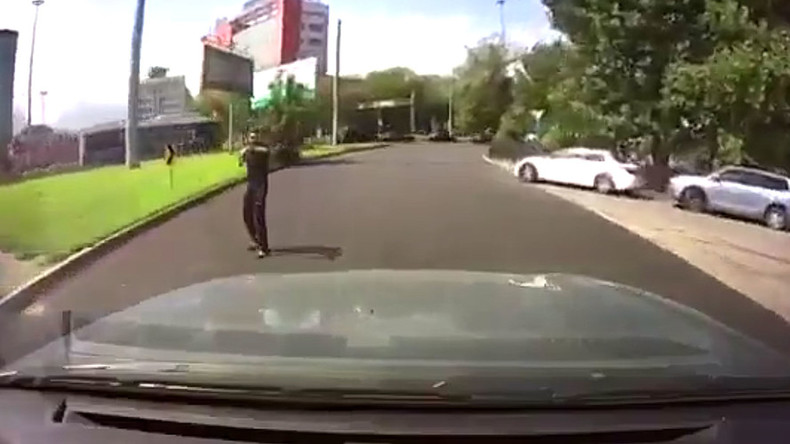 A woman in the Kazakh city of Almaty was coolness personified when she encountered a man with a gun pointed at her as she drove down a street in the city where armed Islamic radicals had attacked a police station, killing four people.
The incident was recorded on the female driver's dashcam as she was driving through the city in the south of the country. While listening to the Latvian pop group Brainstorm on her car radio, the lyrics "My guardian angel is mine" can be heard, just as she encounters the attacker, who is pointing a gun at her.
Without showing any sign of panic, the woman just says "is he crazy?" in Russian, as she briefly slows down, but soon continues on her journey.
Kazakhstan's interior ministry says that one of the attackers has been detained, while a second gunman is still at large. The country's security services believe that Islamic militants were responsible for the attack, which claimed the lives of three policemen and a civilian.