F-16s harassed Erdogan plane during coup attempt, plotters tried to seize him – Reuters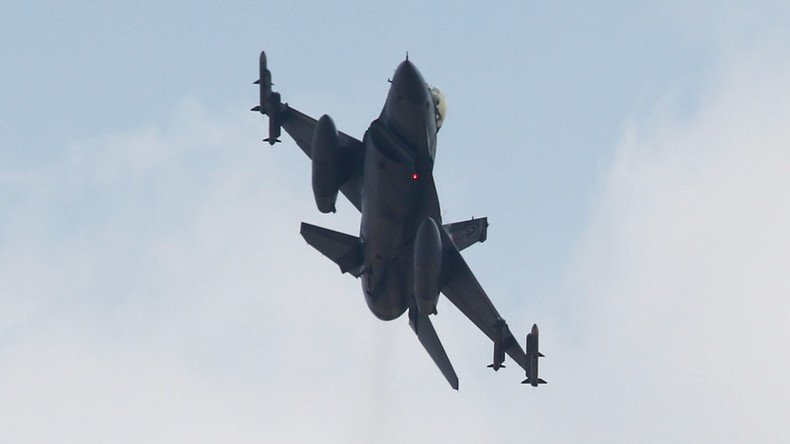 Turkish President Recep Tayyip Erdogan's plane was in the crosshairs of coup plotters' fighter jets while en route to Istanbul, Reuters reports.
The incident happened as Erdogan was heading back from a holiday resort during the recent attempted military coup.
According to a former military officer cited by Reuters, "At least two F-16s harassed Erdogan's plane while it was in the air and en route to Istanbul." The officer, who reportedly has knowledge of the events, went on to say that "they locked their radars on his plane and on two other F-16s protecting him."
However, the Turkish president's plane reached its destination undamaged before dawn on Saturday. "Why they didn't fire is a mystery," the former official added.
A senior Turkish official confirmed to Reuters that the incident took place. Another official is quoted as saying that Erdogan's plane had "trouble in the air," without providing further details.
Erdogan also reportedly said that the coup plotters had bombed places in the coastal town of Marmaris, where he had been staying, shortly after he left, as reported by Reuters. CNN Turk reported that some 25 soldiers descended from a helicopter while trying to capture the Turkish president at a Marmaris hotel. "[Erdogan] evaded death by minutes," Reuters quotes the second senior Turkish official as saying.
The same official told Reuters that Prime Minister Binali Yildirim was also directly targeted in Istanbul during the coup attempt but managed to escape.
You can share this story on social media: