Tanks run over cars in Istanbul as protesters climb onto, block them (VIDEOS)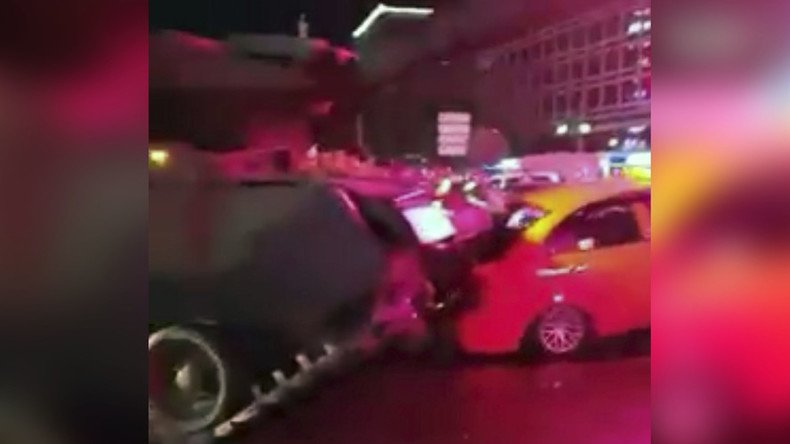 Video footage shows pro-Erdogan protesters in Istanbul attempting to block tanks from taking part in the military coup of the Turkish government.
During Friday night's attempted coup by the Turkish military, Tanks could be seen crushing cars in an attempt to get away from the site of the demonstration.
Some of the protesters could be seen climbing onto tanks in an apparent attempt to stop them, even as they were moving.
In another protest in the city, a soldier could be seen being arrested by a police officer. Police in Turkey are currently fighting against military forces.
An unnamed protester captured the attention of social media when he stood alone to block the procession of armored military vehicles, hearkening back to the iconic photographs of the single protester blocking a column of tanks at China's Tienanmen Square protests in 1989.
WATCH MORE:
You can share this story on social media: