Nice attacker 'most likely linked to radical Islam' - French PM Valls
Published time: 15 Jul, 2016 18:50
Edited time: 29 Jul, 2016 13:43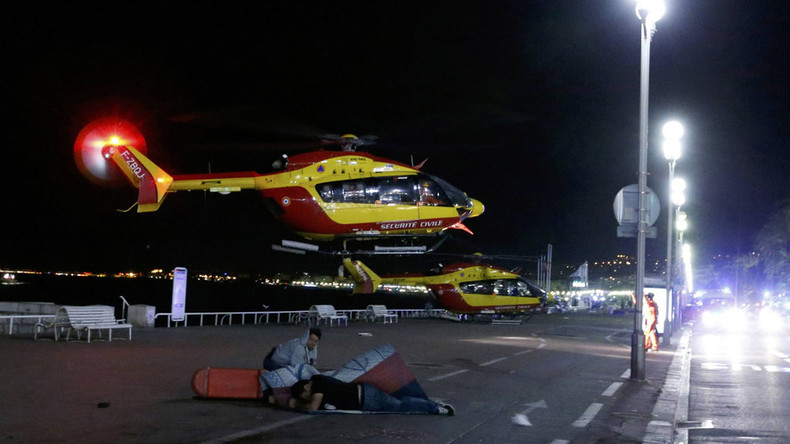 Radical Islam is likely to blame for the attack in the French coastal city, French Prime Minister Manuel Valls said, although he refused to speculate whether the perpetrator was merely inspired by religion, or had received terrorist training.
"He is a terrorist, probably linked to radical Islam one way or another," Valls told France 2 television. "Yes, it is a terrorist act and we shall see what links there are with terrorist organizations."
RT's LIVE UPDATES on the truck attack in Nice
The Tunisian-born 31-year-old delivery man Mohamed Lahouaiej-Bouhlel drove his weapons-laden truck along the promenade in Nice on Thursday night, killing at least 84 people, before being gunned down by police.
Despite suffering the third major attack on his watch in just 18 months – following the Charlie Hebdo shooting and the Paris bombings – Valls praised France's security forces, saying they were not to blame for missing the suspect, who had a petty criminal record, but was not on a terrorist watch list. The Socialist Party politician claimed that 15 similar acts have been prevented this year alone.
"What do the terrorists want? To divide us… Now we need national unity more than ever," Valls told the host of the main evening news program. "We need to rally around our values, mobilize security, and stay calm."
"I am convinced we can win the war against terrorism," said the politician, who was appointed by President Francois Hollande in 2014, and has taken a visible role in enforcing the state of emergency imposed after the multiple Paris attacks in November last year.
Valls promised that French Defense Minister Jean-Yves Le Drian's visit to an international security meeting in Washington next week "will result in an even stronger coalition against the forces of Islamic State in Iraq and Syria," and said that support for France would only grow following the latest atrocity.
This summer's Euro 2016 football tournament was thought to be the most prominent target for terrorists – which the government said was "a matter of when, not if" – and the country's security apparatus was reportedly worked overtime to ensure that no attacks took place. Yet just four days after the final in Paris, security could do nothing, and the 53-year-old Valls, who has also faced a year of domestic protests over a controversial labor reform, admitted that the failure to save lives has left him "bruised."