'It's a pity they canceled the firework show!' – British billionaire's ex on Nice truck attack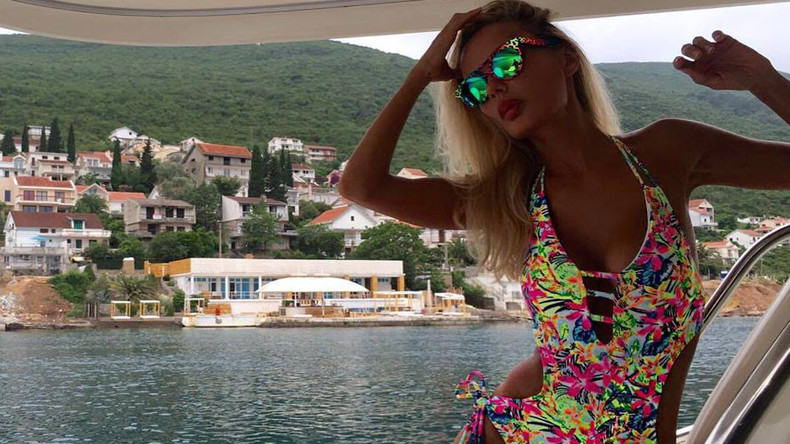 While many around the world were sympathizing with victims of the Nice truck attack, a British billionaire's ex-girlfriend said she regretted it because the Bastille Day fireworks were canceled, making her yacht chill-out less fun.
The gruesome news of the deadly attack that took lives of at least 84 people in Nice shocked many in France and around the world, but not Kristina Sysoeva, the glamorous Russian-born ex-lover of Giles Mackay, a British billionaire and real estate tycoon.
"I'm doing well, but it's a pity they canceled the fireworks [because of the terror attack]," she told LifeNews.
Shortly after the truck attack, the nearby seaside city of Marseille canceled its fireworks show, which had been expected to light up the sky in celebration of Bastille Day, an important national holiday in France.
While the truck driver, reportedly a French-Tunisian man, was relentlessly driving through the crowd on Promenade des Anglais in Nice, Sysoeva was chilling out on a yacht nearby.
Pic of doll next to dead body becomes online symbol of Nice tragedy

"We were having dinner, and then a French guy came in and told us there was a terror attack, so we had to go back to shore," she explained.
"And we were upset because we wanted to watch fireworks, but this bad thing happened and everything was canceled!"
The 35-year-old ultra-bling socialite then said she wasn't worried about her safety, as "there were lots of bodyguards" protecting the party. "I'm well-guarded," Sysoeva added, "I can't just go outside with my diamonds."
"I need at least two bodyguards to keep my jewels safe," she stressed.
Russian Twitter users responded to Sysoeva's comments with a barrage of sharp remarks, with some calling her "just a brute" or a "vapid and soulless creature."
"Guys, don't pay attention, I didn't assess the situation," she said in damage control mode on Friday morning, according to LifeNews. "I am very, very sorry," she contritely added.
In the aftermath of the Nice tragedy, French authorities have announced that the country will observe three days of national mourning from Saturday, French Prime Minister Manuel Valls said, while adding that "France will have to live with terrorism."
WATCH MORE:
You can share this story on social media: