Russia to deploy S-400 missiles in Crimea next month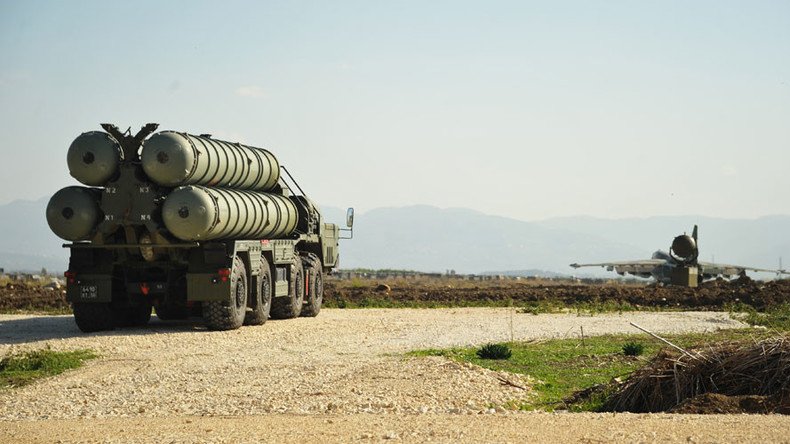 Russia is to deploy its advanced long-range surface-to-air missiles S-400 in Crimea, beefing up Russia's anti-access/area-denial capabilities around the peninsula.
A full regiment system of S-400 Triumph is to be delivered to Crimea in August, told the media Lt. Col. Evgeny Oleinikov, deputy commander of the 18th missile air defense regiment of the 31 air defense division.
"After tests at a firing range… are complete, in August 2016 the accepted hardware will be transported to its permanent deployment site in the city of Feodosia," he said.
The equipment was manufactured by S-400 producer Almaz Antey this year under a contract with the Russian Defense Ministry. The regiment's personnel have been trained to use the new system earlier this year, the officer said.
READ MORE: Russia to monitor NATO vessels in Bosphorus with new long-range radars from Crimea - source

Crimea is a former Ukrainian region, which opposed an armed coup in Kiev two years ago and voted in a referendum to rejoin Russia, from which it was rezoned during Soviet times. The peninsula is vital for Russian national security, and has been home base of the Russian Black Sea fleet for decades. Russian soldiers legally deployed in Crimea under a treaty with Ukraine provided security during the days of the referendum, when nationalists in Kiev threatened to attack the rebellious region.
Ukraine and its foreign sponsors consider the move a hostile takeover by Russia through military force. Moscow says it was a legitimate exercise of the right of self-determination as stipulated by the UN Charter.
NATO, which considers Crimea part of Ukraine, has ramped up its military presence in the Black Sea region significantly since 2014, deploying additional warships and holding more military exercises in a display of force, which, the alliance claims, is meant to deter 'Russian aggression'. Moscow sees it as provocative and threatening and has ramped up Crimea's defenses accordingly.
At the moment older S-300 long-range surface-to-air missiles are deployed in Crimea, ensuring protection from possible airstrikes or cruise missile attacks.
The S-400 system for Crimea is a small part of military hardware produced for the Russian military this year. In Q2 2016 the ministry accepted a new Iskander-M tactical missile system, a new advanced frigate, the Admiral Essen, a medium rocket for space launches, 15 drones, eight radar stations, and other equipment, Defense Minister Sergey Shoigu reported on Friday.
You can share this story on social media: