Russia to monitor NATO vessels in Bosphorus with new long-range radars from Crimea - source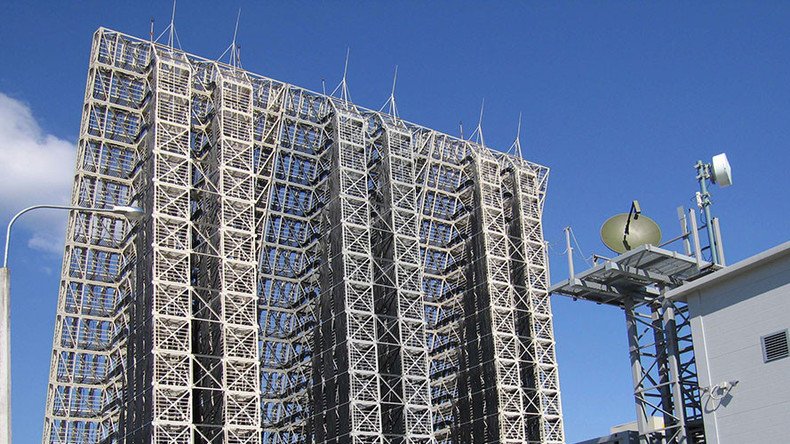 The Russian military will deploy its newest long-range radars in the Baltic and Black Seas to keep a weather eye on NATO operations, according to Interfax. The radars are capable of monitoring warships and aircraft at a distance of up to 450km.
"We expect the upgraded Podsolnukh over-the-horizon radar to come online in the Baltic by 2017," a military source told Interfax on Wednesday.
He said a similar radar station is likely to be installed in Crimea, "able to detect any [foreign] warship passing through the Bosphorus."
Both radars would significantly reinforce Russia's capacity to monitor NATO's assets in these regions, where there has been a dramatic increase in the alliance's military exercises, surveillance operations and multiple naval deployments.
The Podsolnukh (Russian for "Sunflower") over-the-horizon radar is designed to detect, track and classify up to 300 sea and 100 aerial targets in automated mode at ranges of up to 450km (280 miles).
It can also provide target acquisition for friendly warships and air defense systems beyond the radar horizon, which is the distance limit for most conventional radars. Three Podsolnukh stations are currently operational in Russia's Far East and the Caspian Sea.
RTI Systems, Podsolnukh's manufacturer, said it will deliver several radar stations to the Defense Ministry in 2017.
"In 2017, the Russian Defense Ministry plans to procure several stations for the Navy that would be deployed in the Arctic as well as in Russia's southern and western frontiers," Sergey Baev, director general of RTI Systems, told Interfax.
Over-the-horizon (OTH) radars typically use ionospheric reflection, meaning that radio signals sent towards the ionosphere are reflected back towards the ground. A small amount of the signal will then reflect off the ground back towards the atmosphere, and a small proportion of it will reflect back towards the broadcaster.
Sea- and shore-based non-military OTH radars are also becoming increasingly popular with coastal countries, to protect their exclusive economic zones from piracy, smuggling and illegal fishing.
You can share this story on social media: