Late passenger falsely reports 'bomb on plane' to delay flight at Moscow airport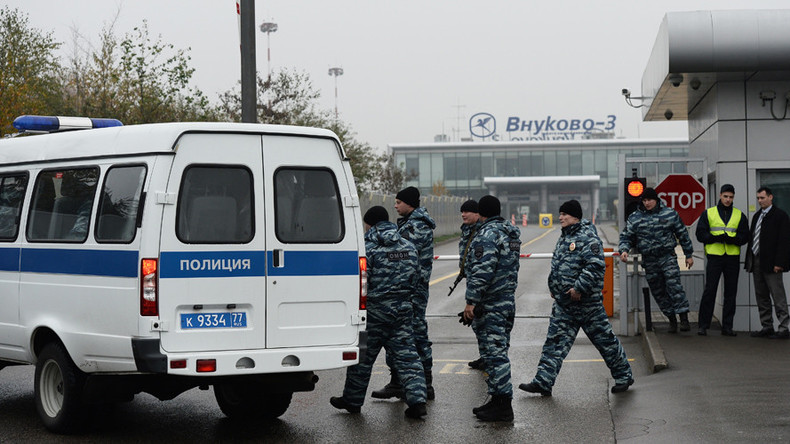 A passenger, who was late for his flight from Moscow to Yekaterinburg in Russia's Urals, has falsely reported a bomb in an attempt to delay the plane's departure.
"One of the passengers… arrived at the airport when the boarding was already finished. In an attempt to make it aboard, he addressed the airport security, telling them that there was a bomb on a plane," the police's press service told Interfax.
The perpetrator, who is described as 41-year-old resident of Yekaterinburg, was immediately detained, it added.
The bomb call led to the plane being moved from the runway to the parking spot where the aircraft and the passengers underwent extra checks.

"If it's established that that the person provided false information he will face criminal charges," the police spokesman said.
READ MORE: Israeli journo plants fake bombs on 12 planes to expose 'world's safest' airport
According to Russian law, the punishment for a false bomb report may vary from a fine and community service to up to a prison sentence of up to three years.