'Liar with back against wall': French FM doesn't welcome Boris Johnson as new UK foreign secretary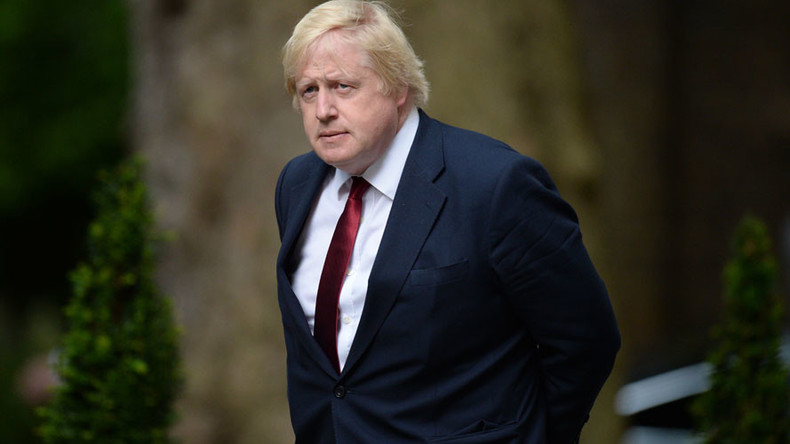 New UK Foreign Secretary Boris Johnson is a liar who has "his back against the wall," French Foreign Minister Jean-Marc Ayrault said in an unexpected statement. Johnson, an active campaigner for Brexit, has repeatedly criticized EU policies.
"You saw what his style was during the [Brexit] campaign? He lied a lot to the British people," Ayrault told Radio Europe 1.
Ayrault added that Johnson has "his back against the wall to defend his country, but also with his back against the wall the relationship with Europe should be clear."
READ MORE: Boris Johnson appointed UK foreign secretary by new PM Theresa May
"I need a partner with whom I can negotiate and who is clear, credible and reliable," he added. "We cannot let this ambiguous, blurred situation drag on... in the interests of the British themselves."
The former London mayor and leader of the 'Leave' campaign, Boris Johnson was appointed foreign secretary in the cabinet of new British Prime Minister Theresa May on Wednesday.
During the referendum campaign, Johnson rebuffed claims the UK will become more isolationist outside the EU.
The MP cuts a controversial figure in the UK, for his buffoonish persona and occasional outbursts, and for repeatedly going against mainstream moods.
Clearly France, one of the founders of EU, doesn't like the anti-EU statements issued by the ex-mayor.
Johnson repeatedly stated that he wants Brexit because he always wanted a "a better deal" with the EU. He always advocated for a quick Brexit which would have a positive impact on both Britain and the EU.
In May this year, Johnson said that modern EU bureaucracy pursues the same goals as previous European "integrators" Napoleon and Hitler did, thus creating a "massive democratic void."
READ MORE: Boris Johnson likens EU drive for 'superstate' to Hitler's, prompts shower of anger
He added that the EU's principal objective is to create a powerful superstate resembling that of the Nazi leader.
His remarks prompted a shower of angers from UK and EU politicians. A top aide for European Commission President Jean-Claude Juncker hurried to describe the possibility of a Johnson premiership as a "horror scenario."