Putin regrets repeated refusal of US to cooperate with Russia in Syria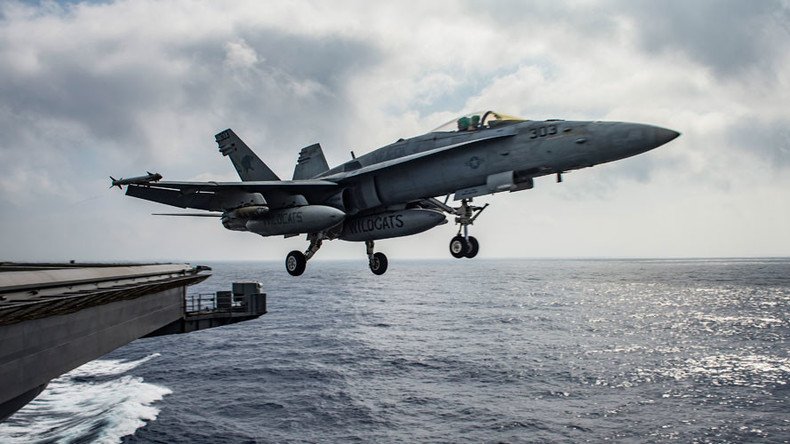 As John Kerry heads to Moscow, the Kremlin is refusing to comment on reports that Washington may offer to set up a joint HQ to synchronize airstrikes in Syria. Moscow stressed, however, that Vladimir Putin has repeatedly proposed this, but to no effect.
"I'd like to remind you of the statements of Russian President Vladimir Putin, who has always said that Moscow believes an efficient fight against terrorism in Syria and beyond is only possible through collaborative effort," Kremlin spokesman Dmitry Peskov told reporters on Thursday.
"Putin has regretted, on numerous occasions, that our American partners have turned down such cooperation," he added.
On Wednesday, the Washington Post revealed a proposal reportedly drafted by the US ahead of Secretary of State John Kerry's visit to Moscow.
The leaked paper discussed setting up a joint Russian-American coordination center outside Amman, Jordan, to share intelligence on Islamic State (IS, formerly ISIS/ISIL) and Al-Nusra Front, as well as to conduct "independent but synchronized" airstrikes on terrorists.
The Kremlin has refused to comment on the Washington Post report so far, saying it is waiting for the proposal to come through official channels.
Peskov said a meeting between President Putin and Secretary Kerry is expected to take place immediately after the US official's arrival, while a meeting with Lavrov is scheduled for Friday.
"We'll be able to speak of something after learning it from the primary source, not media reports," Peskov concluded.
You can share this story on social media: