Germany to pull troops from Turkish airbase if Ankara continues to block lawmaker visits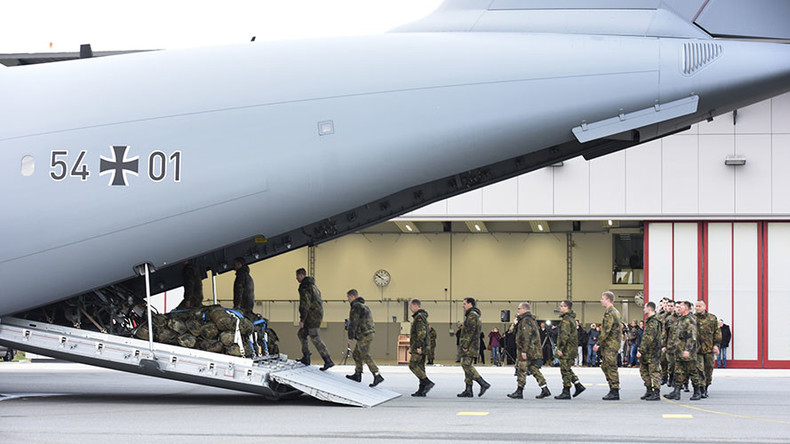 Germany will recall its troops from Incirlik Airbase in Turkey if Ankara continues to block lawmakers from visiting soldiers, the vice chancellor announced. It comes after Berlin angered Turkey by branding the 1915 massacre of Armenians as genocide.
"The German Army answers to parliament," Sigmar Gabriel told Mitteldeutsche Zeitung newspaper, as quoted by Reuters. "And if parliament cannot visit its army, then the army cannot stay there. This is absolutely clear."
Turkey's decision to ban German lawmakers from visiting the base came after the German parliament voted to pass a resolution in June which stated that the 1915 massacre of Armenians by Ottoman Turks was an act of genocide.
Read more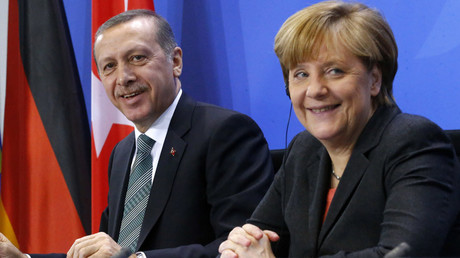 Gabriel is the latest in a string of German politicians to speak out against Turkey's decision to block lawmakers from visiting the some 250 soldiers stationed at Incirlik, who are involved in missions aimed at combating Islamic State (IS, formerly ISIS/ISIL).
Chancellor Angela Merkel expressed a similar sentiment on Tuesday, stating that German lawmakers must be allowed to visit the soldiers, and that she would try to resolve the issue with the Turkish government. Several MPs also urged Berlin to pull the troops earlier this week.
Michael Opperskalski, an international affairs expert from Geheim Magazine, told RT that Ankara's decision to block German lawmakers from visiting the base is a "clear provocation."

"There is an agreement between Turkey and the German government that there should be regular visits from Germany, not only by military personnel, but also politicians who oversee the military...in Germany to the base in Turkey," he said.
German troops are currently on missions in around 13 countries, and are also conducting monitoring in the Mediterranean Sea. Lawmakers often visit deployed soldiers at their bases.
Although tensions between Germany and Turkey have escalated since Germany's decision to brand the killing of Armenians as genocide, relations were already souring prior to that move.
Germany has been a vocal critic of Turkey's crackdown on journalists, academics and media outlets, and has faced calls by Ankara to prosecute a German comedian who read an insulting poem about Erdogan on German television in April.