'99% of population like dogs and pigs:' Top S. Korean official outrages nation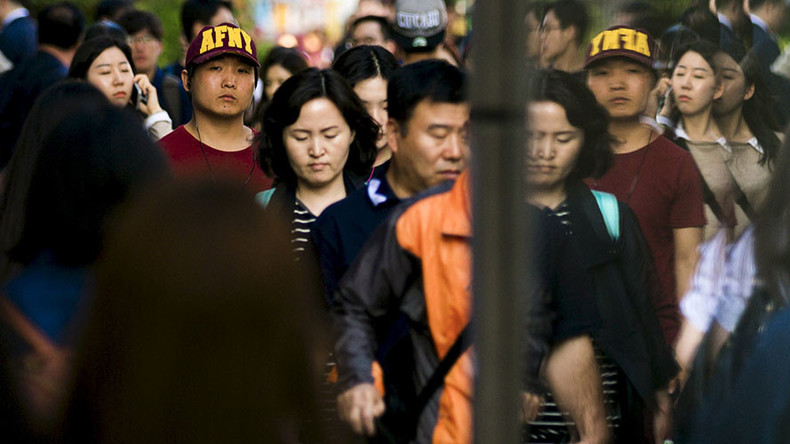 South Koreans are up in arms over remarks recently made by a top education official, who added to the heated national debate over rising inequality by saying the country needs a class system, because "99 percent" of the people are "like dogs and pigs."
Na Hyang-uk, chief of policy planning, was speaking with the newspaper Kyunghyang Shinmun on July 7 when he said, "We need to acknowledge a hierarchical social class system. The people are pigs and dogs. It's enough just to feed them and let them live," which many took as a reference to the country's vast population of have-nots. Within a matter of hours, Na's comments created an online stir that has refused to die down, as the education ministry's message board filled up with people calling him out, often signing their messages "oink oink" or "woof woof."
Some suggested the ministry change its name to the Ministry of Livestock.
"Hi, I am a South Korean citizen who lives as a dog and pig. That may be O.K., but I can't take it when you say my dear son and daughter should also be treated like a dog or pig," one person was quoted by the New York Times as saying.
Read more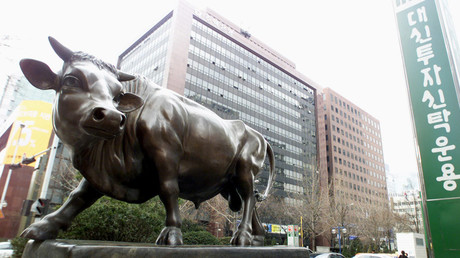 On Tuesday, Prime Minister Hwang Kyo-ahn was the first to apologize for Na's remarks and the Ministry of Education was forced to fire the senior official that same day, while the vice minister of education issued a statement saying, "He made outrageous comments that did not fit the image of public servants and severely hurt the people."
The following Monday, Na appeared at a parliamentary hearing, where he apologized profusely: "I could not sleep these past few days, and as I read a number of online comments, I realized that I had truly made a mistake."
Tearfully, he continued: "I believe that I have really made a critical mistake. I am really sorry." He went on to explain his words in the following way. "When we were talking about a survey on the state published history textbooks, I recalled the film, Inside Men. I quoted a line from the film that I remembered, 'The press controls everything.' Since no society is completely equal, social status is bound to be fixed. So I said we should acknowledge this when designing policies."
Na also allegedly said, "I don't remember the exact words I used due to excessive drinking and overwork."
The apology did not sit well with the lawmakers and other officials present, however. Initially intended as a cross-ministry meeting to look over budgets and accounts, the session's focus was almost entirely on Na. While he insisted that the purported remarks were not a reflection of his beliefs, the Korean newspaper chimed in to accuse Na of lying, saying it had given him several chances during the interview to clarify his views before the issue went to print.
When asked whom Na was referring to as "the people," he reportedly said "99 percent" of the population. Moreover, he compared them to "blacks and Hispanics in the United States who don't even try to enter politics or climb the social ladder."
READ MORE: Holocaust Museum not happy with Pokemon craze, and other places ill-suited to 'catch 'em all'
Despite his latest remarks, Na was actually known to favor a more inclusive social system where education served as a stepping stone to success for anyone who worked hard. He last expressed these views in 2009, according to Kyunghyang Shinmun.
The outrage over Na's remarks has called attention to the issue of the widening rift between the rich and poor in South Korean society. The nation's working classes are faced with rising youth unemployment, unfair working conditions, and extremely low pay, and are often referred to as "dirt spoons," as opposed to the better off "gold spoons."