UN urges 'immediate action' to curb spread of HIV with 2mn new cases annually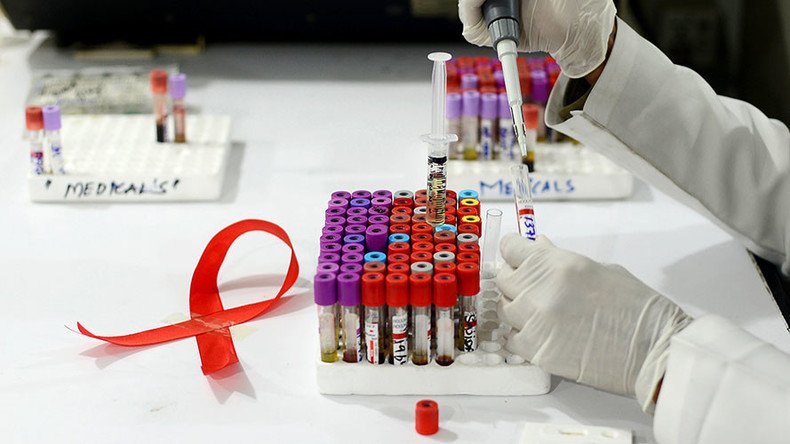 The UN is urging "urgent and immediate" action to prevent the spread of HIV with a stream of new cases bringing to an end a steady decline in the number infections, with around 2 million people now contracting the virus on an annual basis globally.
The United Nations AIDS agency (UNAIDS) says that there are some 36.7 million people around the world who are infected and the number is continuing to grow over the last five years.
"We are sounding the alarm," said Michel Sidibe, executive director of UNAIDS. "The power of prevention is not being realized. If there is a resurgence in new HIV infections now, the epidemic will become impossible to control. The world needs to take urgent and immediate action," he added in a statement.
Part of the problem is that not all those suffering from HIV are getting the help they need to stop their conditions from worsening and developing AIDS as their immune systems become too weak to fight the illness.
Only 46 percent of people living with HIV have access to antiretroviral treatment and only 38 percent of all people living with HIV have viral suppression which means they do not spread the virus.
Funding from international donors have dropped from a peak of $9.7 billion in 2013 to $8.1 billion, meanwhile UNAIDS say that only 20 percent of the money is spent on trying to prevent the spread of HIV.
UNAIDS are also worried about a surge in positive cases of HIV in certain areas around the globe. Between 2010 and 2015, there was a 57 percent increase each year in new infections in Eastern Europe and central Asia. A staggering 80 percent of new cases in the region in 2015 were in Russia.
The report states that the epidemic is concentrate amongst key populations and their sexual partners who inject drugs. They account for more than half of the new HIV infections last year, but worryingly there is little access to prevention programs.
In June, the UN General Assembly said they wanted to speed up efforts to eliminate the epidemic by 2030. Last year UN Secretary-General Ban Ki-moon said there was no reason why the target could not be met.
"Ending the AIDS epidemic as a public health threat by 2030 is ambitious, but realistic, as the history of the past 15 years has shown," he said.
UNAIDS is set to hold its International AIDS Conference in Durban, South Africa next week and it will be calling on communities, scientists and donors to do more to fight the spread of HIV.
"Science, innovation and research have provided new and effective HIV prevention options, rapid diagnostics and improved treatment for HIV," said Sidibe. "Investing in innovation is the only way to secure the next big breakthrough – a cure or a vaccine."
There have been some success stories, with Australia announcing just a few days ago that the number of cases of AIDS had plummeted, with scientists saying the problem had been pretty much dealt with as a public health issue.
"These days we don't even monitor it, it's a transitory thing for most people; people have AIDS, then they go on treatment and they don't have AIDS anymore," Professor Andrew Grulich, head of the HIV Epidemiology and Prevention Program at the Kirby Institute told the ABC.
You can share this story on social media: