Chinese plane makes miraculous landing after hailstorm cracks cockpit windows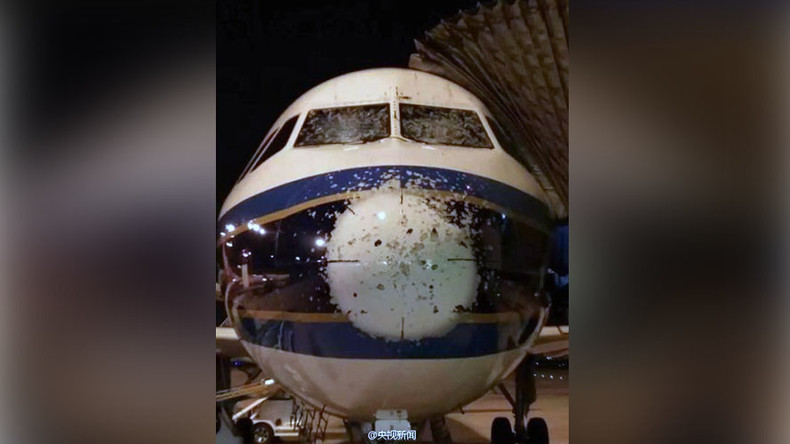 A plane made a miraculous landing in China after hailstones caused severe damage to its exterior, with the cockpit windows being so cracked the pilots had almost zero visibility, while – to make matters worse – there were fist-size holes in the fuselage.
The South China Airlines Airbus A320 plane was heading from Guangzhou to Chengdu on Saturday when it encountered the adverse weather conditions. Pictures on social networks showed that large hailstones had caused significant damage to the aircraft, local media reported, as cited by the South China Morning Post.
Some of the holes were so big that a person would have been able to fit their fist into the damaged sections. Despite the low visibility for the pilots, they were thankfully able to rely on their navigation instruments inside the cockpit to bring the aircraft safely down onto the runway.
"After the plane landed, maintenance staff checked over the plane and established that the radar cover on the front of the plane, both pilot windshields and parts of the body of the plane were damaged," South China Airlines said in a statement on its Weibo account, according to the Mail Online.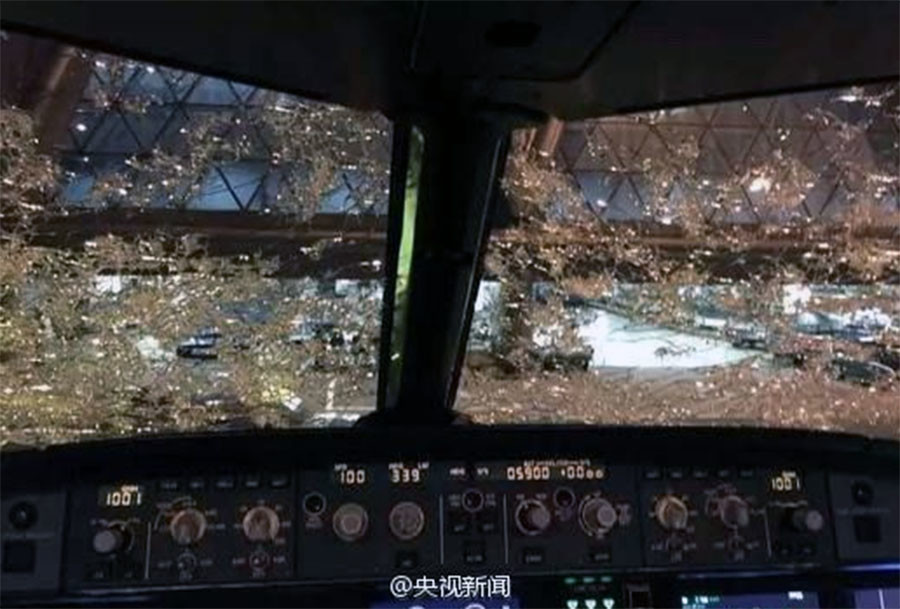 Although the plane's outer coating was damaged, thankfully its interior was untouched, which is made of strong protective materials. The airline said that no injuries were reported, but the same cannot be said for the aircraft, which will have to undergo some repairs before it is put back into service.
Damage to planes in severe hailstorms is not as uncommon as one might think. In August 2015, a Delta Air Lines jet was caught up in adverse weather conditions during a flight from Boston to Salt Lake City, and was forced to make an emergency landing in Denver. The aircraft managed to make a safe landing, and it wasn't until later that the passengers realized just how much damage the storm had caused.
You can share this story on social media: