Russian Barbie doll to take after supermodel Natalia Vodianova
Published time: 9 Jul, 2016 20:47
Edited time: 10 Jul, 2016 05:37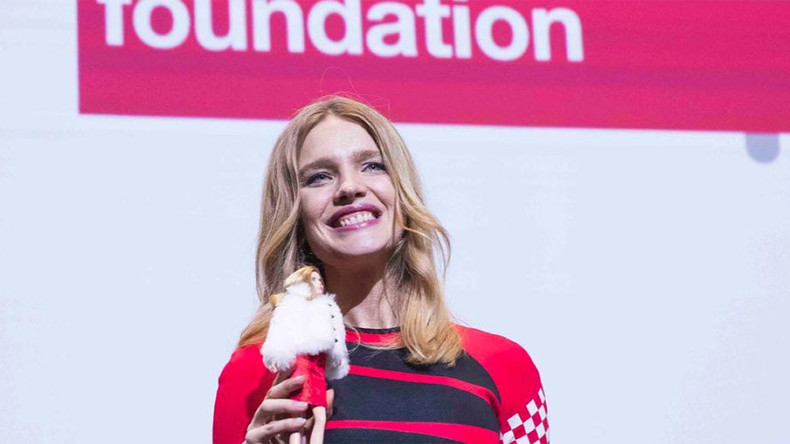 Apparently it didn't take Barbie producers much time to choose a perfect role model for a Russian version of the world's most popular doll – you simply can't go wrong with Natalia Vodianova, a supermodel, philanthropist and mother of five children.
"The Mattel toy company has officially announced that I will be used as a prototype for a first Russian Barbie doll," Natalia Vodianova, also known by the nickname Supernova, said.
Vodianova, founder of the Naked Hearts charity foundation, stressed the "importance of play for the balanced development of any child" and added that with the new doll the foundation's program Play with Purpose would definitely "acquire a new meaning."
The new doll will be named after Vodianova – Barbie Natalie and is scheduled to hit the market in 2017 in a limited edition series.
A distinctive feature of the new Barbie will be its philanthropic character as part of the profit on sales would go to the Naked Heart foundation "to create a system of free services for families raising children with special needs and building inclusive play parks for children of all ages and abilities," Vodianova said.
The Naked Hearts foundation was established in 2004 and aims to make sure that children in Russia are provided with safe environment for play. The charity took part in the construction of a number of play parks and playgrounds in Russia.
In 2011 the foundation launched another program, known as Every Child Deserves a Family, supporting families raising children with special needs.
In 2016 Mattel released three new Barbies transforming its original doll and giving it three new body shapes – curvy, petite and tall as well as new skin and hair colors. The changes were apparently triggered by years of criticism about Barbie's proportions.
Thus, the iconic blonde also found herself in the diverse company of three new plastic beauties. Multi-ethnic Kens are included.