NATO gives $1bn to boost US security effort in Afghanistan
One billion US dollars of support for the American effort in Afghanistan has been agreed by NATO, Secretary-General Jens Stoltenberg said. The commitment comes days after Barack Obama announced he would keep over 8,000 troops in the country.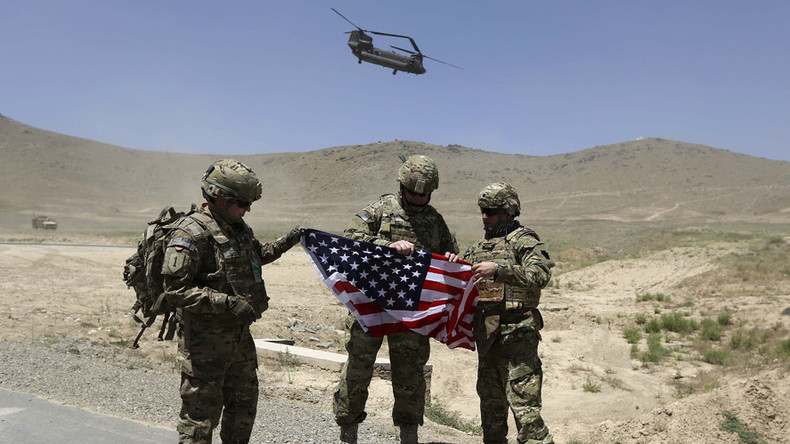 The money will be used to help the US fund Afghan security forces over the next three years, Stoltenberg said at a two-day summit in Warsaw, Poland.
"One of the great achievements of this meeting is that we now have in place the $1 billion in non-US commitments," Stoltenberg told a news conference on Saturday, as cited by Reuters.
The US has been giving $3.45 billion annually to help pay for the 350,000 Afghan security forces, while the Afghan government has been contributing an additional $420 million.
Coupled with the money provided by NATO members, Stoltenberg says the alliance is on course to reach its yearly budget for Afghanistan of nearly $5 billion.
The renewed financial commitment from NATO comes as President Obama announced earlier in the week that Washington would be keeping 8,400 troops in the country and would not be reducing forces to 5,500 from 9,800 as had previously been planned.
"It is in our national security interest, especially after all the blood and treasure we've invested over the years, that we give our partners in Afghanistan the best chance to succeed," he said on Wednesday.
However, US commitment to supporting Afghanistan isn't cheap. A report last year by the National Priorities Project, a non-profit, non-partisan federal budget research group showed that more than $700 billion has been spent on the Afghan war since the George W. Bush administration authorized the invasion in 2001.
Despite Obama's pledge to withdraw from the country, the security effort is still costing the US taxpayer around $4 million an hour, while the cost of keeping one solider in Afghanistan is $1 million a year.
While NATO claims that the Afghan forces are better trained since the alliance withdrew most of their troops in 2014, the Taliban have made major gains and now control more territory than at any point since they were driven from power in 2001.
They briefly managed to seize the northern city of Kunduz in 2015, while the group is still in control of the majority of the opium-rich Helmand province.
You can share this story on social media: