Thousands protest sexual assaults at Spanish festival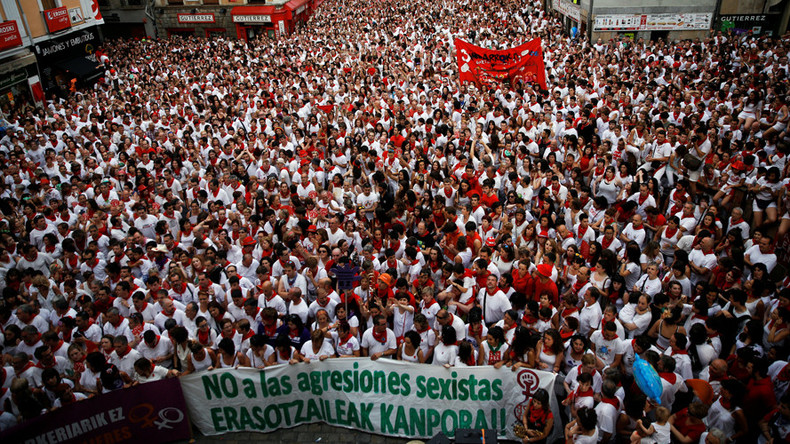 Thousands of people have taken to the streets of Pamplona in Spain, which hosts a famous annual festival and bull-run, to protest against the growing number of sexual assaults marring the week-long event.
The protesters, wearing the San Fermin festival's traditional red bandanas and white t-shirts, flooded the city center carrying banners and placards that read: "No to sexual assaults", "No to violence against women" and "no means no."
A crowd gathered at the town hall on Thursday evening holding their hands in a "stop" gesture and chanting slogans denouncing sex attacks. Public indignation had been sparked by a sexual assault on a teenager on Thursday morning.
A 19-year-old girl told police she had been sexually assaulted on one of Pamplona's central streets by five men. The victim was subsequently taken to hospital for treatment and Police arrested the alleged attackers later on Thursday.
The city council condemned the incident and called on local residents and festival guests to join a protest against sexual violence at 21:00 local time (20:00 GMT) on Thursday.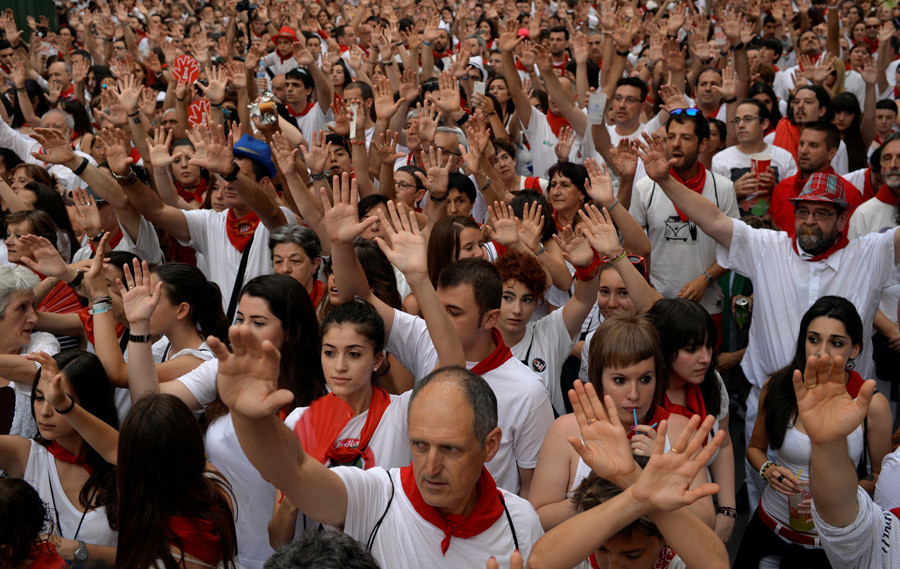 "We wish to express our utter rejection of any kind of attack, violence or sexist attitudes in our city and offer our support to the woman who was assaulted," the council's statement said, promising "to work together to eliminate sexist attacks and improve security for women in all kinds of situations."
The council had earlier launched a campaign designed to create a "safe environment" for women "without sexist aggression" during the festival, which has become infamous for the increasing number of reports of sexual assaults in recent years.