Russian 'traitor' who exposed Anna Chapman's spy ring dead in US – reports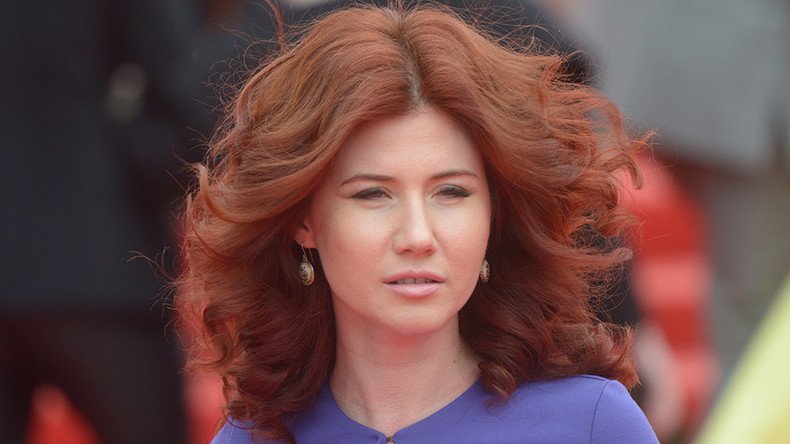 Russian intelligence officer, Aleksandr Poteyev, who was sentenced for treason in absentia by Russia after blowing the cover of a spy ring in the US, has reportedly died. Moscow, however, is not confirming the news or taking the defector of its wanted list.
"According to some information, Poteyev has died in the US. This data is currently being verified," an informed source told Interfax early Thursday.
Another source confirmed that the news of Poteev's death has reached Moscow, but stressed that "it could well be disinformation aimed at ensuring that the traitor would simply be forgotten."
In 2010, intelligence service colonel Aleksandr Poteyev blew the cover of a group of Russian sleeper agents working in the US.
Back then, ten people were detained by the American authorities, including red-headed femme-fatale Anna Chapman, who launched a successful television career after her involvement in the spy scandal.
The detained Russians were later exchanged for four US citizens accused of espionage by Moscow.
Poteyev and his family were able to flee to the US, with the defector later sentenced in absentia by a Russian court to 25 years behind bars for treason.
Russia's Foreign Intelligence Service stressed that "it's not commenting on reports" of the defector's possible demise.
However, Poteyev will not be removed from the international wanted list despite news of his death, Interfax said, citing an unnamed source.
"Without receiving the official documents confirming his death, he is listed as living and, accordingly, can't be removed from the international search," he said.
Russia's presidential spokesman Dmitry Preskov said that the Kremlin is not concerned by Poteyev's fate.
"It's not an issue for the President and not an issue for the Kremlin," Peskov told the journalists.
According to the spokesman, Moscow also sees no danger of an information campaign launched against it over the death of the defector.
"It's obvious that he's a traitor, but in this case we don't see [any threat]," Peskov said.
The former head of Russia's Federal Security Service (FSB) Nikolay Kovalev warned that speculation over Poteyev's death may explode.
"There may be conspiracy theories that its 'the long arm of the secret services' that is responsible.' It's now a trend to see Russia behind every event," Kovalev told RIA Novosti.
The ex-FSB head suggested waiting until an official confirmation of the reasons for Poteyev's death by the US side.
"I think an autopsy should certainly be performed and official cause of death announced," he said.
READ MORE: Ex-officer who exposed Anna Chapman found guilty of treason
"But I'm still inclined to think that the death was caused by a constant stress; an aggravation of all diseases – and as a result, the lethal outcome. This is the fate of all traitors," Kovalev stressed.
You can share this story on social media: