2 blasts, evacuation at hospital in southern France (PHOTOS, VIDEO)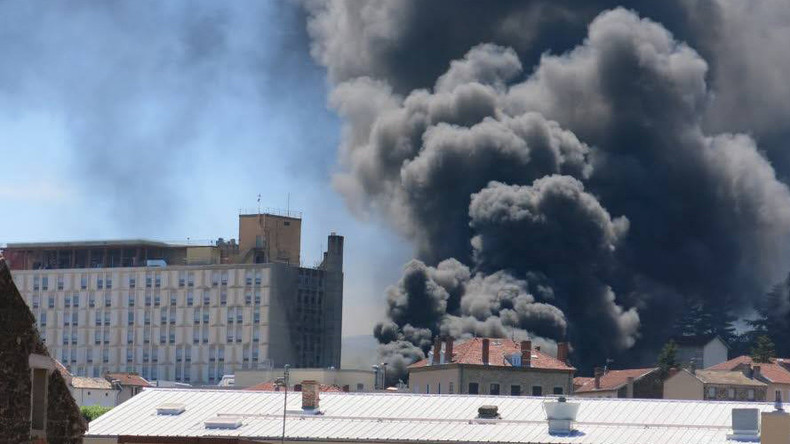 A fire caused by two explosions has engulfed a hospital in southern France, officials said, adding that an evacuation is currently underway. Initial reports indicate that the blasts were caused by gas cylinders.
The incident took place in the town of Annonay, in the Ardèche department of southern France.
The city council has asked locals to avoid the area of the hospital, so as "not to complicate the work of the rescue [services]," France Bleu newspaper reported.
According to France Bleu newspaper, two gas cylinders exploded, causing the blaze.
Several fire trucks have been seen on the site of the incident, Le Dauphine newspaper reported, adding that a gas cylinder was found several meters from the hospital.
"At this stage there are no casualties reported," an Ardèche prefecture spokesperson told AFP.
The cylinder reportedly contained acetylene – a gas widely used as fuel.
According to the paper, two explosions took place at the building that houses the hospital laundry.