91% of EU citizens believe ISIS will pose threat to Europe in next 5yrs - poll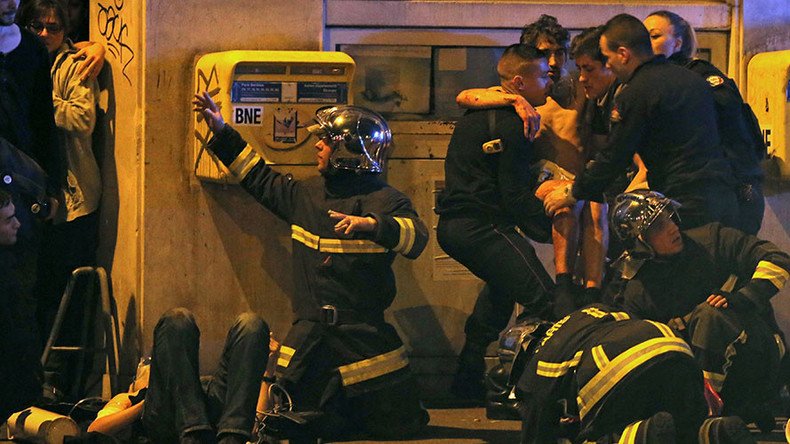 A majority of EU citizens believe Islamic State will pose a serious threat to Europe over the next five years and that attacks such as those that rocked Paris in November 2015 could happen again, a recent poll revealed.
The survey 'Project 28' conducted by the Szazadveg Foundation, an independent think-tank organization, was concluded in April this year. However, it was only published after the Brexit referendum in the UK.
One of the questions the think-tank asked was: "How likely do you expect that a terrorist attack like what just happened in Paris could happen in your country?"
The Paris attacks, claimed by Islamic State (IS, formerly ISIS/ISIL) militants, killed at least 130 and injured more than 400 people in November 2015.
According to the poll, 36 percent answered "it is very likely" that a Paris-style attack would happen in their country. Another 50 percent believe the attack is "likely" to happen. Only 13 percent think IS attacks won't happen in Europe in the nearest future, the poll added.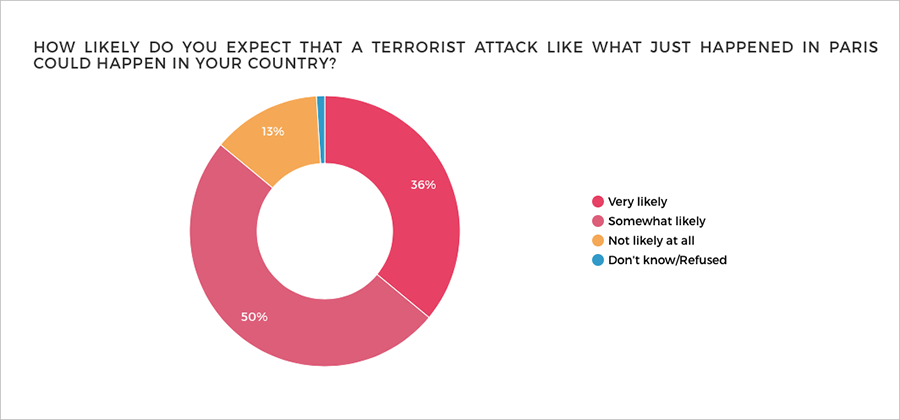 Europe is on high alert after the recent terror attacks in France and Belgium that claimed about 180 lives. Numerous reports have emerged, saying that IS plans to attack European cities this year.
READ MORE: 3 Belgians charged with attempting to commit terror acts after overnight raids
According to the poll, respondents saw a direct link between mass illegal migration and terrorism, with 65 percent "agreeing with the statement that the migrant wave increases the threat of terrorism in their country."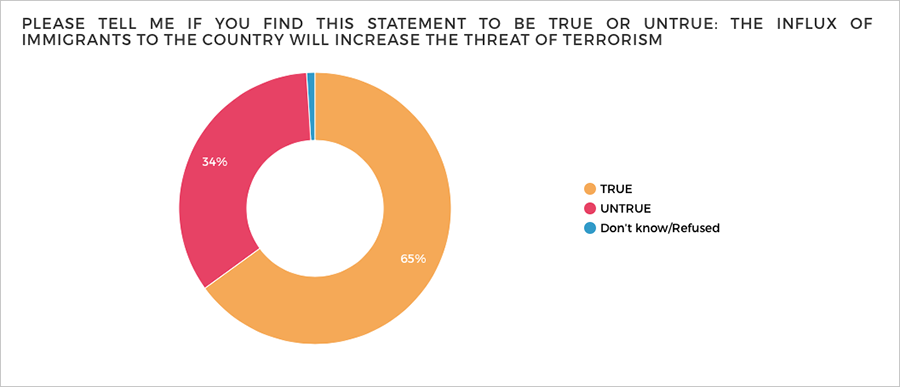 The majority of respondents (91 percent) believe IS will be "a serious threat" to Europe over the next 5 years.
"ISIS claimed responsibility for the terrorist attacks, so the assessment of Islamic State gaining ground was also an important part of our research. We asked the respondents how much of a threat they felt that the Islamic State will pose in Europe over the next five years. In response …61 percent thought it will be a very serious threat and 30 percent thought that it will be a somewhat serious threat."
In April, Das Bild newspaper reported that Islamic State is planning terrorist attacks on resorts in southern Europe, including France, Italy and Spain, adding that suicide bombers are expected to be disguised as beach vendors.
In 2015, Hungarian media repeatedly said that terrorists disguised as refugees may easily sneak into Europe. Later, it was revealed that Abdelhamid Abaaoud, the Paris attacks' mastermind, boasted how easily he had slipped into the EU disguised as a refugee.
You can share this story on social media: