Kuwait foils 3 ISIS terror attacks, arrests suspects in raids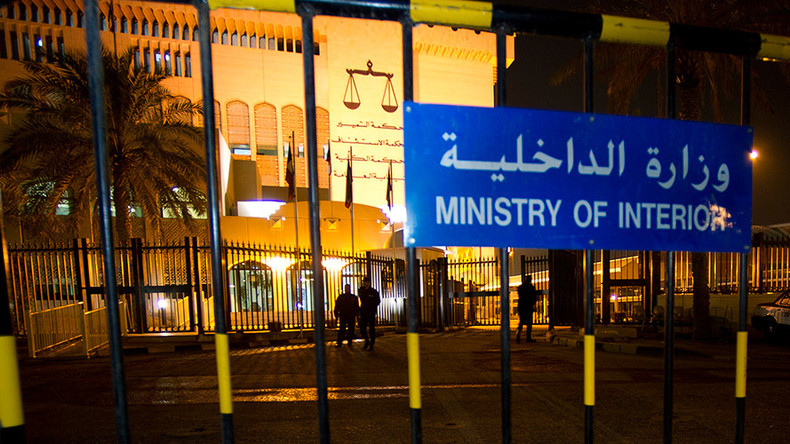 Three terror plots planned by Islamic State terror group have been foiled in Kuwait, the country's Interior Ministry said. Several pre-emptive raids inside and outside Kuwait ended in the arrests of militants.
"The Interior Ministry said on Sunday it foiled three terrorist plots targeting the country's security by directing three pre-emptive raids inside and outside Kuwait against terrorist elements of the so-called Daesh," said a statement published by KUNA news agency. Daesh is the Arabic acronym for Islamic State (IS, formerly ISIS/ISIL).
The statement did not offer any further details, so the nationality, identity and number of those arrested remains unclear. Some reports say up to 6 arrests were made.
According to Kuwaiti newspaper Al Jarida, one of the suspects, a Kuwaiti national, had been plotting to blow up a mosque and a ministerial building during Ramadan or Eid Al-Fitr.
Another man and his mother are accused of joining ISIS in Syria and getting involved in their oil and gas affairs as well as educating the terrorists' wives and children, Al Jarida reports. The third case relates to two more men who were found to have munitions belonging to or meant for the terror group.
The suspects were taken to the competent authorities, the daily said.
In July 2015, the Gulf country, home to several US military bases, suffered its first ever ISIS-claimed attack, when a blast targeting a Shia mosque killed 27 people and injured over 200. Kuwaiti Shiites make up around one-third of the country's native population of 1.3 million people.
READ MORE: 27 dead, 227 injured in Shiite mosque blast in Kuwait, ISIS claims responsibility
Kuwait is also part of a 34-nation alliance led by Saudi Arabia fighting ISIS and al-Qaeda in Syria, Iraq, Libya and other Middle East countries.
Recently, a wave of large-scale terror attacks claimed by or attributed to the Islamic State militants struck Turkey, Iraq and Bangladesh.
On Tuesday, a triple suicide bombing rocked Turkish capital's Ataturk Airport, killing 44 people and injuring hundreds. Although, nobody claimed responsibility for the attack, at least some of the suspects detained by the Turkish police are believed to have links to the terror group. The alleged mastermind behind the attack is said to be Ahmed Chatayev, an Islamic State fighter wanted in Russia.
READ MORE: Wanted in Russia - EU court blocked suspected Istanbul attack mastermind from extradition in 2010
On Friday, 22 people lost their lives in Islamic State's attack on the Bangladeshi capital Dhaka, when six gunmen took hostage in a restaurant popular with foreigners.
READ MORE: 13 hostages freed from Dhaka cafe after overnight attack saw 20 victims killed
On Saturday night, two bombs were set off at shopping areas in Baghdad. At least 125 people were killed as result of the explosions. Soon afterwards, the attack was claimed by ISIS, which branded it a "security operation."