Turkish aid ship reaches Gaza following reconciliation deal with Israel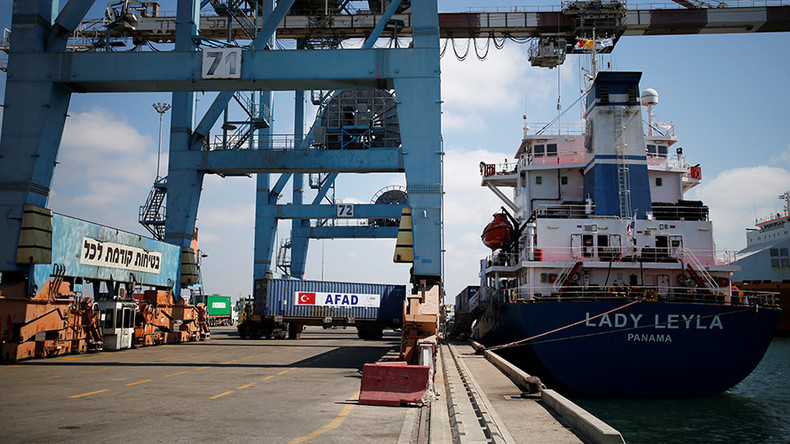 The first Turkish ship with humanitarian aid for the Gaza Strip arrived in Israel a week after Turkey and Israel reached an agreement normalizing their diplomatic relations that were suspended in 2010 after a deadly IDF raid against the Gaza Freedom Flotilla.
Read more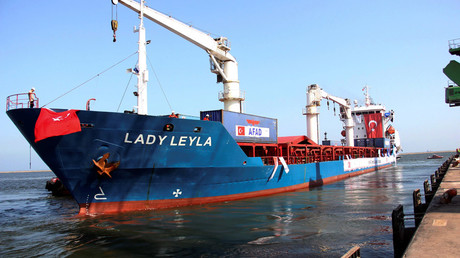 The Lady Leyla container vessel, carrying more than 10,000 tons of humanitarian aid for the Gaza Strip, reached the Israeli port of Ashod after departing on Friday from the Turkish city Mersin, Turkey's Anadolu news agency reported Sunday. It took Lady Leyla 35 hours to reach its destination, the agency added.
The delivery, which comes days ahead of the major Muslim holiday of Eid al-Fitr, includes food packages, toys, clothes and shoes to the people in Gaza, according to Turkey's Disaster and Emergency Management Authority.
Diplomatic ties between the two countries suffered a setback after an incident in 2010 when Israeli troops attacked the Gaza-bound Mavi Marmara aid ship in international waters, killing eight Turkish and one Turkish-American activists.
The six ships sent by the Free Gaza Movement and the Turkish Foundation for Human Rights and Freedoms and Humanitarian Relief (İHH) were carrying humanitarian and construction supplies to the blockaded Gaza Strip.
Read more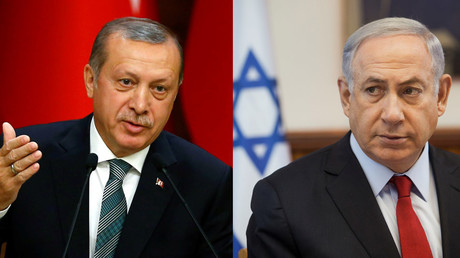 Israeli Prime Minister Benjamin Netanyahu expressed his regret for the attack as long ago as 2013, but it has taken three years to normalize diplomatic relations. The agreement was brokered with the help of the US.
Under the deal, Israel will agree to Turkey's humanitarian presence in Gaza, which among other things involves the completion of a hospital in the Palestinian enclave and the construction of a new power station as well as a plant for desalination of water, local media reported.
Israel rendered an apology and will also pay $20 million in compensation to a special fund dedicated to the families of the victims killed by the IDF soldiers.
Turkey agreed to pass a law that would put an end to lawsuits from the families of the victims killed in the raid. It also demanded that Israel lift the Gaza blockade, but Israel refused to fulfill this condition.