German ex-minister accused of calling photographer 'filthy Greek'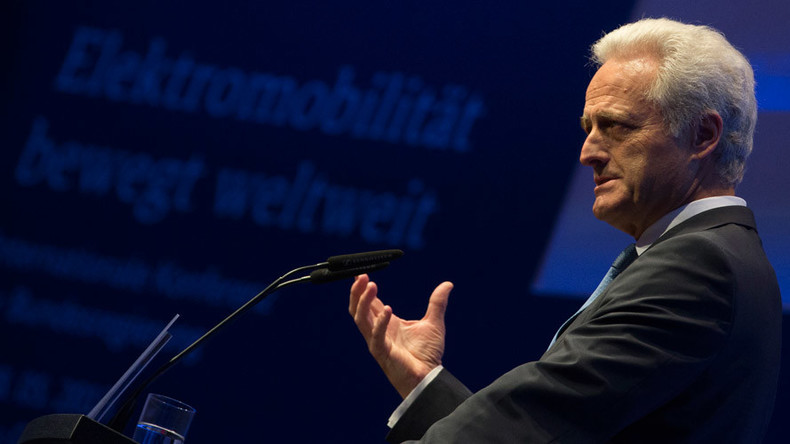 The German vice chancellor's visit to Greece has been shadowed by a scandal, as a high-ranking member of the German delegation allegedly lashed out at a local photographer for pushing him, deriding him as a "filthy Greek."
Germany's former federal transport minister, Peter Ramsauer of the Christian Social Union in Bavaria, was accused of insulting the photographer at the time when Greek Prime Minister Alexis Tsipras was receiving German Vice Chancellor Sigmar Gabriel at the PM's Maximos Mansion residence in downtown Athens on Thursday.
The incident was reported by leftist Avgi newspaper, which alleged that when the photographer accidentally collided with Ramsauer, the latter reportedly launched a verbal attack on the photojournalist, allegedly saying "Fass mich nicht an, Du dreckiger Grieche" (Don't touch me you filthy Greek) in German, before repeating the phrase in English.
A Greek government spokeswoman confirmed to Spiegel Online that the incident had taken place, saying the attack had caused outrage and that the German Embassy had promised to deal with it appropriately.
Following the public outcry, Ramsauer took to Facebook to refute the accusations. The German politician claimed that the photographer had "heavily elbowed" him in his ribs, but denied making derogatory comments.
"Statements saying I had nudged or abused a photographer in Athens are absolutely untrue. I repudiate this in due form," he said. "I also explicitly repudiate, that I had called any person a 'filthy' or 'dirty Greek' or similar."
Peter Ramsauer, who was Germany's former Federal Minister for Transport, Building and Urban Development from October of 2009 to December of 2013, is well known at home as a proponent of purging the German language of words borrowed from English.
The confrontation has caused a stir in Greek media, since Ramsauer voted in the Bundestag to deny Greece of rescue packages.