'Their only religion is terrorism': Bangladeshi PM slams ISIS hostage-taking attack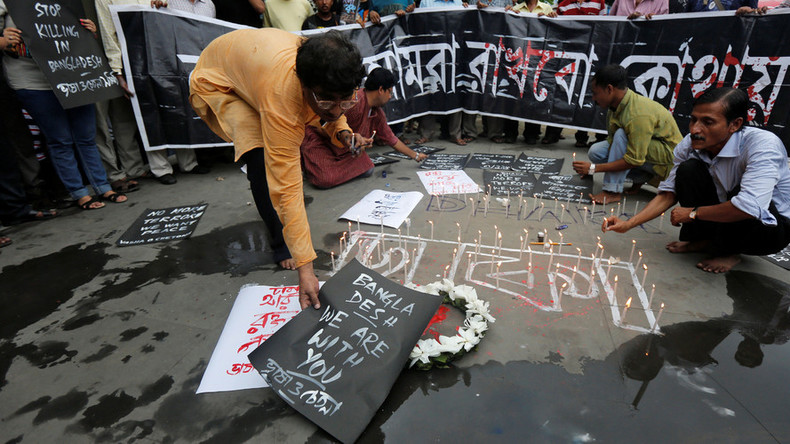 The ISIS attack in Dhaka that claimed 20 lives was a "heinous act" unworthy of a Muslim, said Bangladesh PM Sheikh Hasina Wazed, adding that the only religion of those behind it is terrorism.
"It was an extremely heinous act. What kind of Muslims are these people? They don't have any religion, their only religion is terrorism," Hasina said in a nationally televised speech.
Addressing the nation for the second time in one day, she called Islam "a religion of peace," and said that terrorists "are maligning its name."
Read more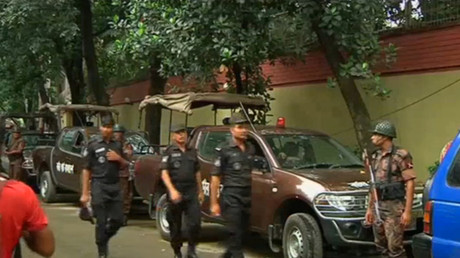 The Bangladeshi PM said that 13 hostages were rescued from the besieged Holey Artisan Bakery in Dhaka, frequented by foreigners, while six gunmen were killed and one was captured alive in the raid conducted by Bangladeshi commandos.
"Because of the effort of the joint force, the terrorists could not flee," Hasina said, vowing to fight Islamist insurgency in the country.
"People must resist these terrorists. My government is determined to root out terrorism and militancy from Bangladesh," she said.
Bangladesh authorities said that 22 people were killed in the attack, among them 20 hostages, mostly foreigners, and two policemen, who were killed in a gunfire exchange.
"Most of [the hostages] were killed mercilessly with sharp weapons last night," Army Brigadier General Naim Asraf Chowdhury said, noting that the majority of the hostages were killed before the police operation began.
Authorities have released the nationalities of the 20 deceased hostages. Nine of them were Italian, seven were Japanese, one was Indian, two were Bangladeshi residents and one was a US citizen of Bangladeshi origin, the country's Joint Force Command said Saturday.
All the attackers were Bangladeshi citizens, Police Inspector General Shahidul Hoque told CNN. He also said police had previously tried to arrest five of the assailants, who were known to authorities as militants.
Hasina declared two days of national mourning for the victims of the attack.
Islamic State (IS, formerly ISIS/ISIL) militant group said they were behind the attack through their media branch, Amaq, which posted photos showing the cafe from the inside during the attack on an ISIS-affiliated website.
The attack in Dhaka is the latest case of a gradual escalation of militant violence in the mostly Muslim country over the past three years. Most attacks were until now machete-style beheadings, carried out by militants singling out individual victims, mostly foreigners, social activists, LGBT community representatives and members of religious minorities. ISIS and al Qaeda claimed responsibility for many of these assaults.