US woman gets suspended sentence for death threats to Stephen Hawking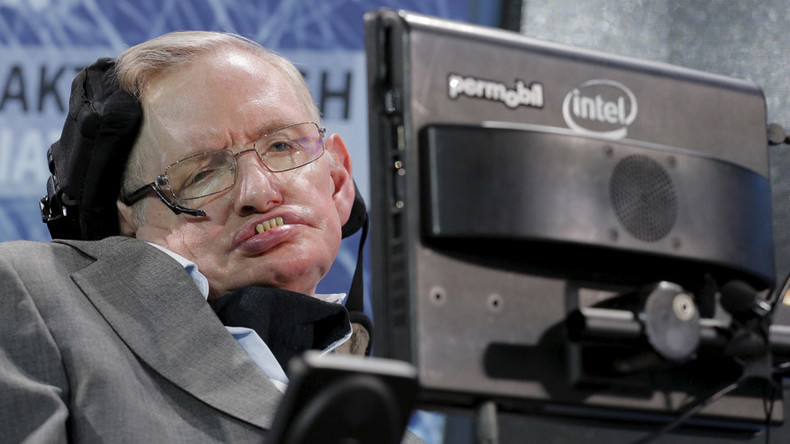 A stalker received a 4 month suspended sentence and was slapped with a restraining order for bombarding renowned British astrophysicist Stephen Hawking with dozens of death threats when he arrived in Tenerife, Spain for the Starmus science festival.
READ MORE: Rogue robots 'could be hard to stop' & 3 others things we learned from Stephen Hawking on Larry King
The 37-year old American, identified as Jenny Theresa C., was apprehended by police on Wednesday near the location set up for the festival after Hawking's children alerted police to a spate of messages containing death threats that were sent to their father's email and social media accounts over a few hours, La Opinión de Tenerife reported on Friday.
Read more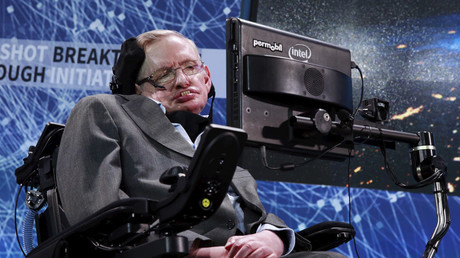 The perpetrator, who is believed to be mentally challenged, refused to undergo a psych evaluation ordered by the court and was given a four-month suspended sentence and was slapped with an eight-month restraining order that prohibits her from reaching out to Hawking via any means of communication or getting closer to him than 500 meters. The court took into account the woman's lack of criminal history and the fact she pleaded guilty when deciding on her sentence, the Daily Mail reported, citing a court source. The worst the woman could have gotten is up to 2 years in jail.
"The American citizen arrested for threatening Stephen Hawking has been released because the four month prison sentence she received was suspended as she didn't have a criminal record in Spain… She has agreed to the sentence and recognized that she committed a crime of serious threats," the court source said.
The woman, who is a Norway resident, has been reportedly stalking the British science star for several years. However, this time Hawking's family took her ill-wishes seriously after she wrote "I'm next to you and can kill you!" implying that she had actually travelled to Tenerife and might be present in the conference hall during the conference.
READ MORE:Stephen Hawking announces first recipients of his Starmus Festival award (VIDEO)
"She had been pursuing Mr. Hawking throughout the world and in the last few days had sent him grave threats through social media and to his personal email," Spanish police said in a statement.
However, the woman herself reportedly argued that she had never meant any harm to Hawking and claimed she was in love with the professor.
Fearing for the scientist's life, the family contacted local police, who sent two bodyguards to provide for Hawking's safety, which led to rumors being circulated among attendees that there might be a possible terrorist threat at the event.
READ MORE: People, ever more greedy and stupid, destroy the world - Stephen Hawking to Larry King
The physicist was attending the festival as a guest speaker along with many other leading researchers in physics, chemistry, and medicine from all over the world, including Nobel Prize winners. At the conference Hawking called on the international community and governments to look for inhabitable planets for humans in space, as he does not believe Earth will last another thousand years.