Putin lifts Turkey tourism ban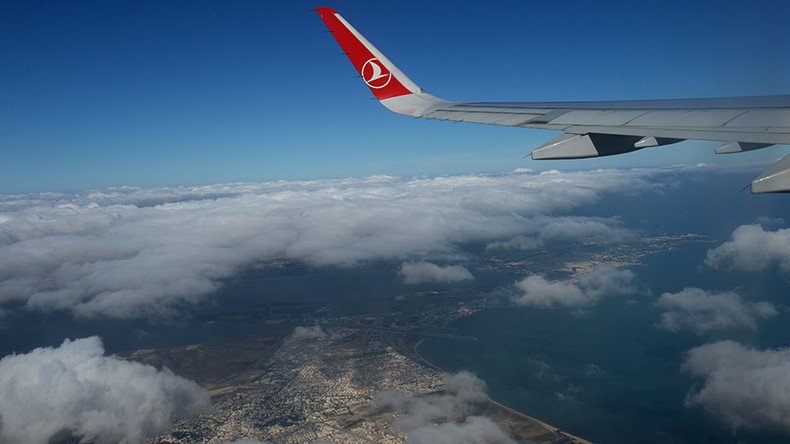 President Vladimir Putin has signed a decree which partially lifts restrictions on Russians' travel to Turkey, the Kremlin said.
The restrictions imposed by Moscow on Ankara included reintroducing a visa regime, and a travel warning for Russian tourists visiting Turkey. Travel agencies in Russia had stopped selling tour packages to Turkey at the Kremlin's request.
The tourism restriction has now been lifted, according to the Kremlin.
Turkey has been the number one foreign tourist destination for Russians for many years. Its southern beach towns of Antalya and Alanya, favored by Russians, provided an all-inclusive service at affordable prices. However, since restrictions were imposed, Turkey's top resorts were left practically deserted due to a dramatic decline in the number of Russian tourists.
In February, Turkey's then-Prime Minister Ahmed Davutoglu said the government expects Russian tourists to come despite tensions between Ankara and Moscow, as shrinkage in the sector was "unexpected."
TUI, the world's largest tour operator, in February reported a 40 percent fall in summer holiday bookings to Turkey, with customers deterred by security concerns.
However, Russia hasn't fully lifted all restrictions and sanctions against Turkey. There is still a package of economic measures in place against Ankara – a visa regime, as well as an embargo on agricultural products and on hiring Turkish nationals.
Still, lifting the travel ban can be viewed as a thaw in Russia-Turkey relations. Putin also called for negotiations with Turkey and if they are successful, Russia may lift more bans against Ankara.
On Monday, Turkish President Recep Tayyip Erdogan sent a letter to Putin regarding the incident in which a Russian Su-24 bomber pilot died when his plane was shot down over Syria by a Turkish fighter jet in November last year.
In the letter, Erdogan offered "his deep sympathy and condolences to the relatives of the deceased Russian pilot and said 'sorry,'" Kremlin spokesman Dmitry Peskov said.
The Turkish leader also called Russia Ankara's "friend and a strategic partner," with which Turkey would not want to spoil relations.
On Wednesday, Putin and Erdogan spoke by phone and discussed the possibility of meeting in person. The talks were their first since Moscow-Ankara relations soured after the downing of the Russian bomber over Syria.
The Russian leader said he will instruct the government to start negotiations with Turkish authorities in order "to restore the mutually beneficial bilateral cooperation in trade, economy and other spheres."
Erdogan and Putin are planning to meet both before and during the G20 Summit in September, presidential sources in Ankara said, as cited by Reuters.
You can share this story on social media: