Nobel laureates to Greenpeace: 'Abandon your campaign against GMOs'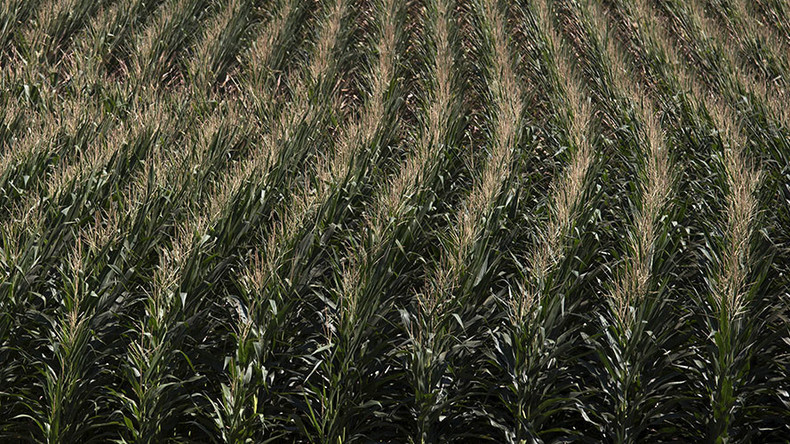 Over 100 Nobel laureates have signed a letter asking Greenpeace to halt its campaign against genetically modified crops and feeds, especially Golden Rice. They argue that GMOs can offer life-saving food sources to the world's poorest regions.
The group is holding a news conference on Thursday to discuss the topic at the National Press Club in Washington DC on Thursday.
"WE CALL UPON GOVERNMENTS OF THE WORLD to reject Greenpeace's campaign against Golden Rice specifically, and crops and foods improved through biotechnology in general; and to do everything in their power to oppose Greenpeace's actions and accelerate the access of farmers to all the tools of modern biology, especially seeds improved through biotechnology," the signed letter states.
"Opposition based on emotion and dogma contradicted by data must be stopped. How many poor people in the world must die before we consider this a 'crime against humanity'?"
The Nobel laureates argue that genetically modified Golden Rice has the ability to decrease Vitamin A deficiencies that trigger blindness and even death in young children living in the poorest parts of the world.
"Greenpeace has spearheaded opposition to Golden Rice, which has the potential to reduce or eliminate much of the death and disease caused by a Vitamin A deficiency (VAD), which has the greatest impact on the poorest people in Africa and Southeast Asia," the letter said.
According to World Health Organization (WHO) statistics cited in the letter, around 50 million people worldwide suffer Vitamin A deficiency. This includes at least 40 percent of the kids under the age of five.
The men behind the campaign are Richard Roberts, chief scientific officer of New England Biolabs and Phillip Sharp, the winner of the 1993 Nobel Prize in physiology or medicine for the discovery of genetic sequences known as introns.
GMO debate
The surge in genetically engineered (GE) crops since the 1990s has led to a fierce debate over their effect on human health, environmental matters, food security and corporate power.
A new report by the National Research Council, which is criticized for its ties to industry, stated that consumption of genetically modified food has not harmed human health. "The committee concluded that no differences have been found that implicate a higher risk to human health safety from these GE foods than from their non-GE counterparts," it said.
However, the findings were criticized by Food & Water Watch's report, "Under the Influence: The National Research Council and GMOs," which said the NRC accepted millions of dollars in funding from biotech companies.
Statistics reveal that US has been consuming genetically engineered (GE) crops for two decades, with over 90 percent of feed corn, soybeans, and cotton produced in the US labeled as GE.
Supporters of GE crops believe that GMOs have not had a negative impact on human health in that time.
However, opponents of GE foods argue that there are long-term indirect effects that need to be considered.
For example, corporations like Monsanto and Dow Chemical sell their own patented seeds that, given their genetic modification, can be mixed with biocides to kill pests and weeds. This practice can easily jeopardize long-term health of the soil and the biodiversity of a local environment that allows for natural pollination.
The Union of Concerned Scientists believe that "while the risks of genetic engineering are often exaggerated or misrepresented, GE crops do have the potential to cause a variety of health problems and environmental impacts."
You can share this story on social media: