78 killed as storm rips through eastern China (PHOTOS)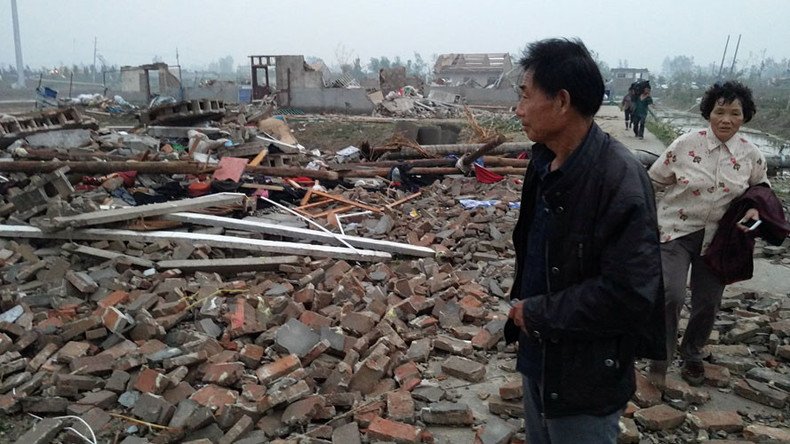 Some 78 people have been killed and up to 500 injured in the eastern Chinese province of Jiangsu as the region was hit by a series of extreme weather events, including lightning, rainstorms, hailstorms and a tornado, Reuters reports.
The storm formed close to the city of Yancheng, just a few hours north of China's commercial capital, Shanghai, and destroyed a large number of buildings and various infrastructure, with roads in the region being blocked by fallen trees and power lines, according to the country's Ministry of Civil Affairs.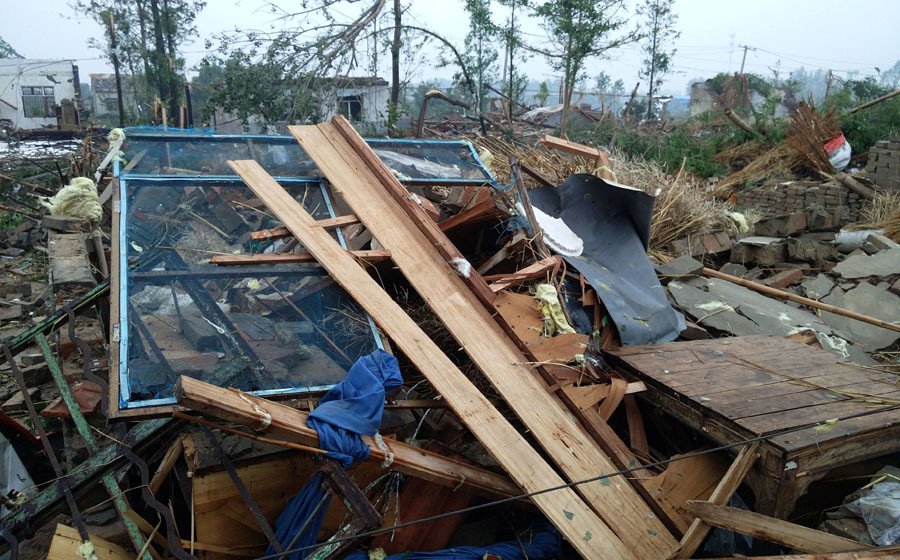 China Central Television News (CCTV) says the Yancheng weather bureau issued a storm alert, warning of dangerous weather conditions to be expected for at least six more hours.
Local residents were warned to stay indoors.
#UPDATE Yancheng weather bureau issues storm alert, 6 more hours of dangerous conditions expected, people warned to stay indoors

— CCTVNEWS (@cctvnews) June 23, 2016
СCTV reports a factory building containing toxic chemicals has collapsed due to the storm. Seven people have been rescued from under the debris, with over 300 employees evacuated.
Power and communications are down in some areas, with rescue teams rushing emergency supplies – including some 1,000 tents – to the scene.
Extreme weather conditions have been plaguing southern and eastern parts of the country for weeks, with hailstorms, torrential rain and storms having caused widespread flooding and claiming at least 36 lives within the past two weeks. About 200,000 residents from eight southern provinces and regions, including Hubei, Sichuan, Guizhou, Jiangxi, Yunnan, Zhejiang and Anhui, had been forced to evacuate this week, Reuters reported, citing China's Ministry of Civil Affairs.
READ MORE: Thirst for water: Russia to send freshwater to drought-stricken Chinese region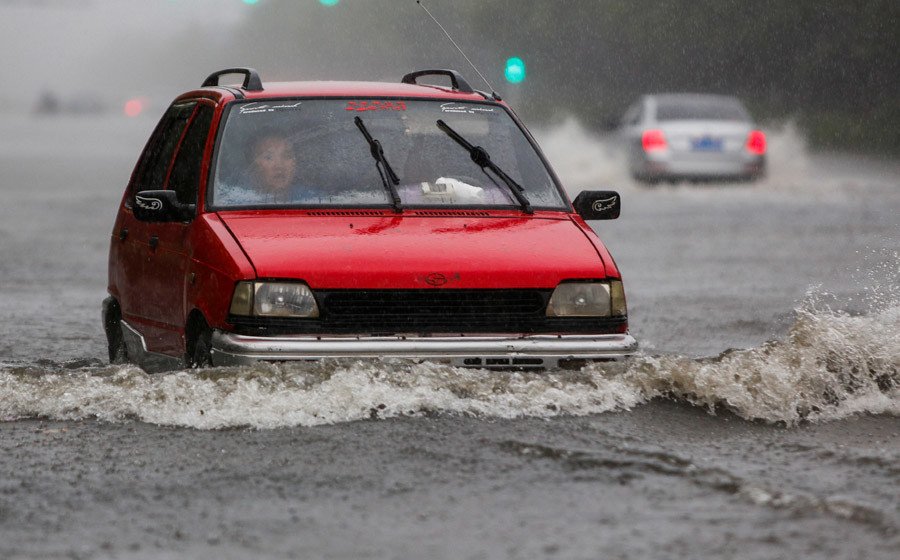 China is frequently affected by extreme weather, with various part of the country often falling victim to either floods or droughts, earthquakes and hailstorms.
You can share this story on social media: