Drastic drops in Australia gun deaths after new regulations – study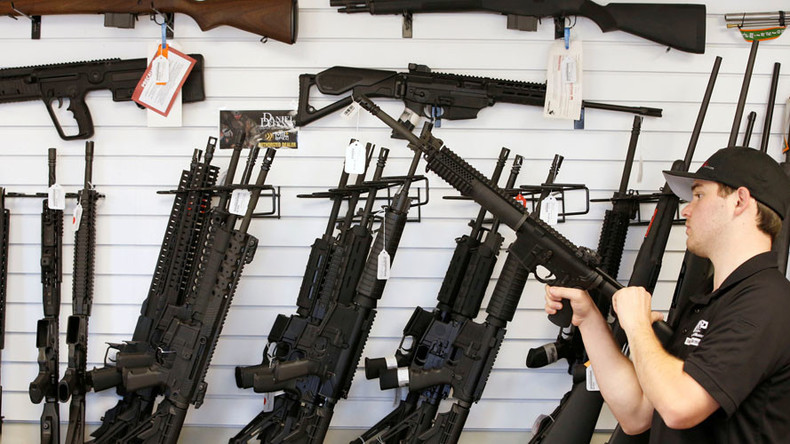 Gun control legislation introduced by Australia 20 years ago has not only stopped mass shootings from happening, but also led to a fall in gun-related fatalities, a new study published in the Journal of the American Medical Association shows.
Rapid fire weapons were banned in Australia in 1996 following a mass shooting, which killed 35 people. A year later, the government introduced a buy-back scheme. Over the next few years, over 700,000 semi-automatic weapons, pump action rifles and handguns were purchased by the federal government in two schemes.
"Australia's experience shows that banning rapid-fire firearms was associated with reductions in mass shootings and total firearm deaths. In today's context, these findings offer an example which, with public support and political courage, might reduce gun deaths in other countries," said lead author Professor Simon Chapman.
The campaign has certainly been a success with private gun ownership down 75 percent. The study adds that had the laws not been introduced, Australians contemplating suicide might have more easily accessed firearms and completed suicide.
Murderers and suicides have not been moving on to other lethal methods, either, the study suggests. Until the ban on guns was introduced in 1996, there had been a 2.1-percent annual rise in the number of deaths and suicides not caused by firearms. Since the legislation, this has been reversed to a 1.4-percent annual decline.
"Opponents of public health measures to reduce the availability of firearms often claim that 'killers just find another way.' Our findings show the opposite: there is no evidence of murderers moving to other methods, and the same is true of suicide," co-author Philip Alpers told the University of Sydney's website.
Since 1996, there have also been no mass shootings in Australia. The study defined a mass shooting as the killing of five or more people.
"To me there are two key findings from this study. One is that in the 20 years after the passage of gun control laws there has not been a mass shooting in Australia despite an average of two every three years for some time before that. The other is that the acceleration of the decline in gun-related deaths means lives saved. We can argue over how many, but the data says lives have been saved," Macquarie University's Professor Mike Jones said, who also took part in the study.
Professor Chapman said he chose to publish the findings in the Journal of the American Medical Association (JAMA) not only because it was prestigious, but also to have maximum impact as the US struggles to introduce its own gun-control legislation.
Almost two years ago, US President Barack Obama cited Australia as an example of how gun control could be successfully introduced.
"A couple of decades ago Australia had a mass shooting similar to Columbine or Newtown, and Australia just said, 'Well, that's it. We're not seeing that again,' and basically imposed very severe, tough gun laws, and they haven't had a mass shooting since," he said.
The difficulty of trying to pass gun-control legislation in the US has been clear for all to see with the Democrats demanding new gun laws and the Republican majority shooting them down.
Democrats have resorted to staging a sit-in in the House of Representatives to try and get a vote on the issue in the wake of the nation's worst mass shooting in modern history, where 49 people were killed at a gay nightclub in Florida on June 12.
Democrats flooded the chamber and even resorted to broadcasting the unfolding events on Periscope and Facebook Live after Republicans turned off the in-house television cameras.
"Mr Speaker, this is not a publicity stunt. This is a wakeup call," Representative Mark Takano, a California Democrat, said on the House floor, as cited by Reuters.
You can share this story on social media: