Austria may legally recognize 3rd gender as intersex person challenges authorities in court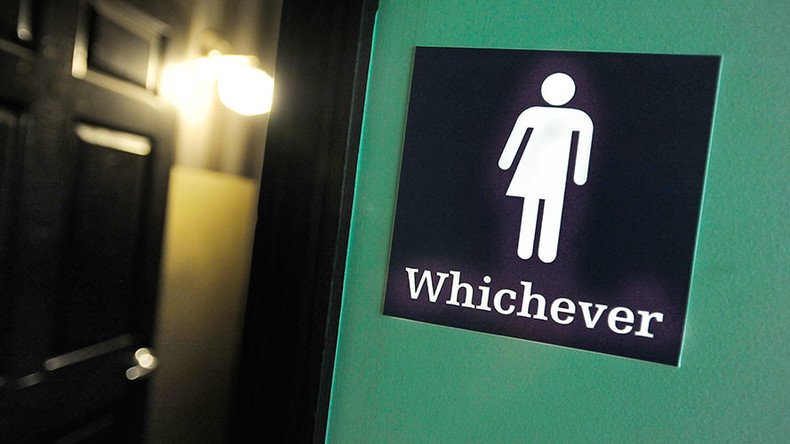 In a potentially landmark decision, an Austrian regional court is set to rule on whether citizens identifying themselves as neither female nor male can be identified as intersex in their official documents.
The court proceedings follow a complaint filed by Alex Jurgen, an Austrian who demanded that local authorities in the town of Steyr in the region of Upper Austria change his gender to 'X' or 'Inter' in the passport and on the birth certificate.
Jurgen, 39, was born an intersex person. From the medical point of view, his body was neither male nor female. He also feels or identifies as neither sex. For 10 years, he has openly lived as an intersex person.
"Being neither a man nor a woman means for me that I only can live, hiding behind a mask of a man or a woman. I do it unwillingly, I actually have no other option because our society recognizes only these two norms," Jurgen said, as quoted by the Oberoesterreichische Nachrichten daily.
Jurgen recently decide to change his gender in his official documents to make them "completely accurate," but was turned down by local authorities, which said there can be only male or female gender, according to the law. In response, Jurgen filed a lawsuit against the authorities on June 17.
At the same time, he is trying to change his gender in his international passport and has applied to the local authorities in the city of Freistadt for this issue. The decision concerning the passport is expected to be made in August, Austrian media report.
"It is the first such case in Austria," Helmut Graupner, a lawyer and a president of the LGBT rights organization Rechtskomitees Lambda (RK Lamba), which took Jurgen's case, said, as quoted by the Austrian Der Standard newspaper.
Graupner also stressed that the court's decision could be pivotal for all intersex persons in Austria.
"There is no single paragraph in the Austrian legal system that stipulates that there are only two genders," he said, adding that the law demands only that the gender be included in a person's official document, but it does not say that there are only two options.
If it proves a success, Austria will line up in the ranks of states such as Australia and Germany which already allow putting 'intersex' as a gender in their documents.
Neutral wordings for defining gender in official documents are also allowed in South Africa and India, which legally recognized 'third gender' in April 2014.
Last year, the human rights commissioner at the Council of Europe urged governments to respect the wishes of intersex persons while identifying gender in their passports.
About 1.7 percent of the Austrian population cannot be definitely described as male or female from a medical point of view, according to the data provided by the Association of the intersex people of Austria (VIMO).
"If someone does not conform to the norms, this person often faces misunderstanding or even mocking," Tobias Humer from the VIMO told Oberoesterreichische Nachrichten daily.
If the court complies with his demand, "it would mean that I am legally recognized as a person, who I really am and who I was born," Jurgen said, as quoted by the paper.
You can share this story on social media: