Nearly 100 killed by lightning strikes in India in 2 days (VIDEO)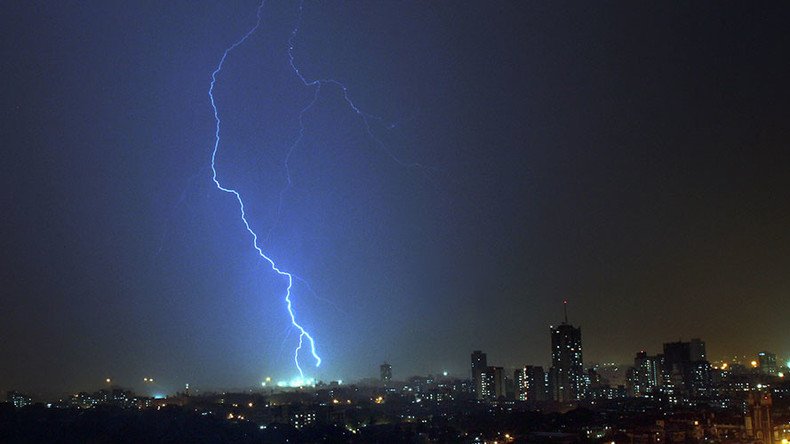 Almost 100 people have been killed and dozens more injured in a series of lightning strike incidents in India this week as a monsoon lashed the southern coast. Multiple flashes continue illuminating the sky, as crowds are mourning the victims.
At least 93 people have died and 20 more received injuries in the past few days as lightning strikes along with heavy rains and violent thunderstorms swept through Indian states of Bihar, Jharkhand, Madhya Pradesh and Uttar Pradesh. Most of the victims were farm workers, Indian authorities said.
Just last night lightning left at least 56 people dead in the eastern state of Bihar.
READ MORE: Series of lightning strikes kill 1, injure dozens across Europe
"Many of the victims are children and women," Anirudh Kumar, a senior official at Bihar's disaster management agency, told AFP news agency on Wednesday.
A distressing video obtained by Ruptly on Wednesday shows overcrowded hospitals and dozens of people grieving the dead in the Sasaram city in Bihar.
"When it was raining, we immediately took shelter. It [lightning] hit us there, and then we fell unconscious," a man who was taken to a hospital said.
"We could not understand what had happened. Then in the middle, when I regained consciousness, I realized that I had been hit by something."
Indian Prime Minister Narendra Modi said he was "deeply anguished" by the incident.
My thoughts & prayers are with those who lost their near & dear ones due to the lightning. May the injured recover quickly: PM @narendramodi

— PMO India (@PMOIndia) 22 июня 2016 г.
Monsoons are common in India in the seasonal months of June to October and some 2,000 people end up victims to lightning strikes each year. In 2014, over 2,500 people were killed by sky discharges in India according to the National Crime Records Bureau.
You can share this story on social media: