Indian rocket lifts record haul of 20 satellites into orbit (VIDEO)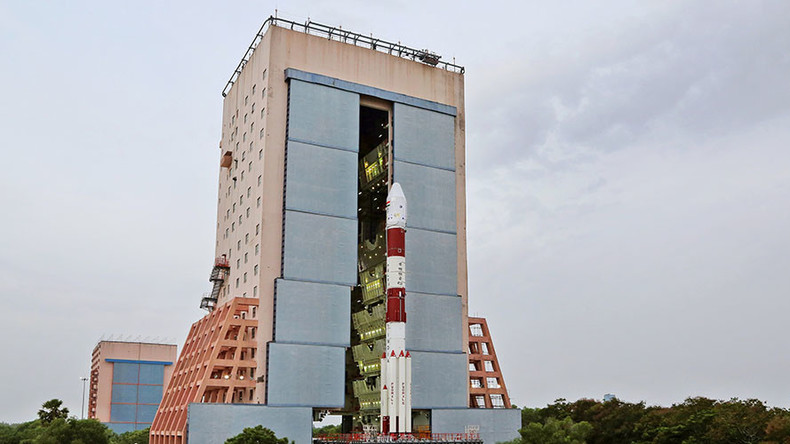 India has successfully launched a record batch of 20 satellites aboard its Polar Satellite Launch Vehicle (PSLV).

The launch of the PSLV C-34 mission took place at 9:26am local time on Wednesday from the Satish Dhawan Space Center, India's primary spaceport. The PSLV C-34 is carrying a bundle of satellites from several countries including Germany, Canada, the US and Indonesia.
The rocket is also delivering a Cartosat 2 series Earth imaging satellite to provide high-resolution mapping data to the Indian military.
The 145-foot-tall (44-meter) rocket, boosted by six strap-on motors packed with 12 metric tons of solid propellant was entrusted with delivering the cargo into Earth's lower orbits. The total weight of the 20 satellites is some 1,280 kilos, according to the Indian Space Research Organization (ISRO).
India also held the previous largest single launch record of satellites. In 2008, the country delivered 10 satellites into space.
You can share this story on social media: