North Korea repeats mid-range ballistic missile test after 'unsuccessful' attempt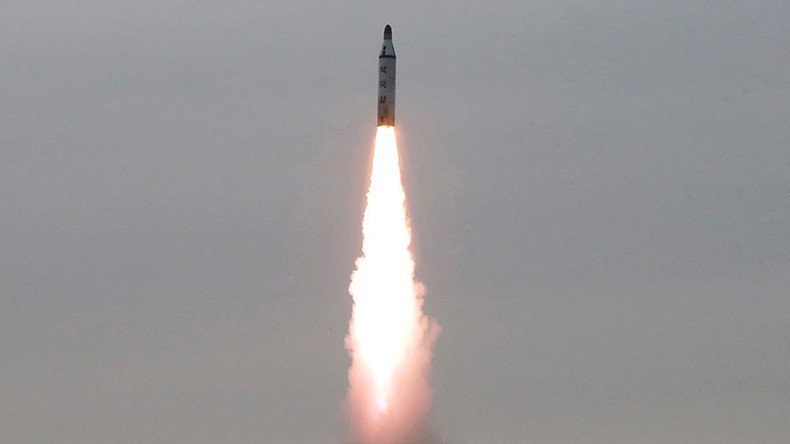 North Korea has reportedly test-fired two Musudan mid-range ballistic missiles from its east coast. The first launch appeared to have failed, according to US and Seoul military sources, but it was not clear if the second was successful.
"The North launched one missile presumed to be Musudan from areas near Wonsan at around 5:58 a.m., but it is assumed to be unsuccessful," the Joint Chiefs of Staff said according to Yonhap. The US military also detected the launch, according to the Pacific Command's Navy Commander Dave Benham, Reuters reports.
The projectile is presumed to be a Musudan intermediate-range ballistic missile, which according to media reports had been deployed to North Korea's east coast the day before for its fifth test. The launch, according to Seoul's military, appeared to have failed again, similar to the four previous tests in April-May which had ended with rockets exploding mid-air or plunging into the ocean soon after lift-off.
Several hours after the first launch, Pyongyang fired another projectile also assumed to be a Musudan, according to South Korean media. The success or otherwise of the second attempt was not immediately clear.
Still, Japan's military was on a higher alert on Tuesday, preparing to intercept "any flying objects that would hit or stray into Japanese territory or airspace," Kyodo News reported.
The Musudan missile, first deployed in 2007, has an estimated range of 3,000-4,000km and North Korea is believed to be in possession of some 50 of the rockets, according to Seoul.
Pyongyang's ballistic missile tests run in violation of existing UN resolutions, and actions of this sort, along with nuclear posturing, in the past have led to tighter sanctions imposed on the North.
READ MORE: North Korea reactivates nuclear weapons plant, UN says citing satellite imagery
You can share this story on social media: