Calais migrants camp alive despite clampdown, asylum seekers flood other coastal towns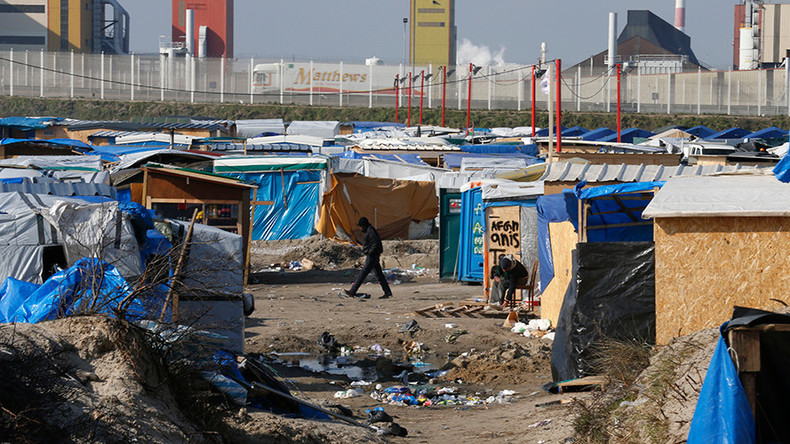 After the French authorities increased security in Calais, the migrants have occupied smaller towns on the coast looking for more vulnerable areas to make the illegal crossing to the UK.
Media focus has switched from the so-called Jungle refugee camp outside Calais after the French government tried dismantling the illegally built huts back in March.
"But it doesn't mean that the camp has gone away," RT's Polly Boiko reported from the French coast. "Sealed off from the road with yet another fence; literally crawling with rats – the Jungle is alive and kicking."
Around 6,000 migrants currently remain in Calais, hoping to be able to cross the English channel and make it to the UK.
Read more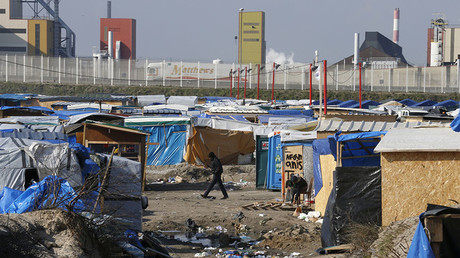 Just around 1,000 of them are sleeping in government provided containers, while the rest of migrants are living in improvised shelters and tents.
"Every day new people keep coming. It's the same like before," former Afghan interpreter Khamid told RT after returning from a night of fruitless attempts to sneak on a lorry bound for Britain.
According to the refugee, human trafficking is still a booming business in Calais, despite increased security measures.
"If you have money you can make across. There's a guarantee, like, if you pay – tomorrow you'll be in UK, for sure. Pay 8,000 euro and you'll be in UK tomorrow," Khamid said.
With the French government's clampdown on Calais, "in recent month migrant camp sprung up all the way down the Belgian and French northern coast," Boyko said.
New refugee camps appeared in the towns of Zeebrugge, Dunkirk, Dieppe, Cherbourg-Octeville in recent months.
It's not only migrants from war-torn countries in North Africa and the Middle East, who are occupying the French shores, but also citizens of non-EU countries of Europe.
RT encountered a group of Albanians in the town of Dieppe, who erected their tents on the shore overlooking the UK-bound ferry terminal.
"To start with, there were 20 of them (Albanian immigrants); than 30; than almost 100; and now there easily 150. That's a lot. We have provided 20,000 meals for them since February," French charity worker, named Driss, said.
READ MORE: Clashes in Calais 'Jungle' camp during meals distribution, tear gas deployed (VIDEO)
Bayram, an Albanian man, who had been previously deported from the UK, said that the reason for him trying to make it back to the UK is simple: "work."