Turkish police use tear gas, rubber bullets to disperse LGBT rally in Istanbul (PHOTOS, VIDEO)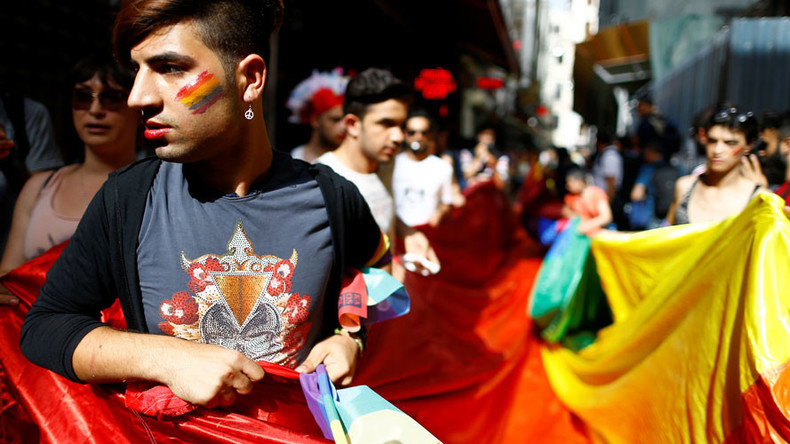 Police have deployed tear gas and rubber bullets to disperse an annual LGBT pride demonstration in Turkey's largest city, Istanbul. At least 15 people were arrested during the event, which was banned by the authorities.
A group of at least 150 activists holding placards and rainbow flags gathered near Taksim Square to stage an LGBT Trans Pride demonstration on Sunday, AFP reported.
The event was partially organized by Istanbul's LGBT Solidarity Association on Facebook. According to the community nearly 300 people said they were going to the event.
When the group tried to enter Taksim Square, police deployed tear gas against them. The officers also detained at least 15 activists, Hurriyet Daily News reported.
READ MORE: Turkish police teargas & disperse rally protesting Radiohead party attack (VIDEO)
The rally was banned by the authorities after the Istanbul Governor's Office announced there would not be any LGBT-related events in the city. The official reason for banning the march was security concerns.
"Football fans can rally in this country whenever they want. We were going to do a peaceful activity," said Ebru Kiranci, spokesperson for the Istanbul LGBTI Solidarity Association. "[The] holy month of Ramadan is an excuse. If you are going to respect Ramadan, respect us too. The heterosexuals think it's too much for us, only two hours in 365 days."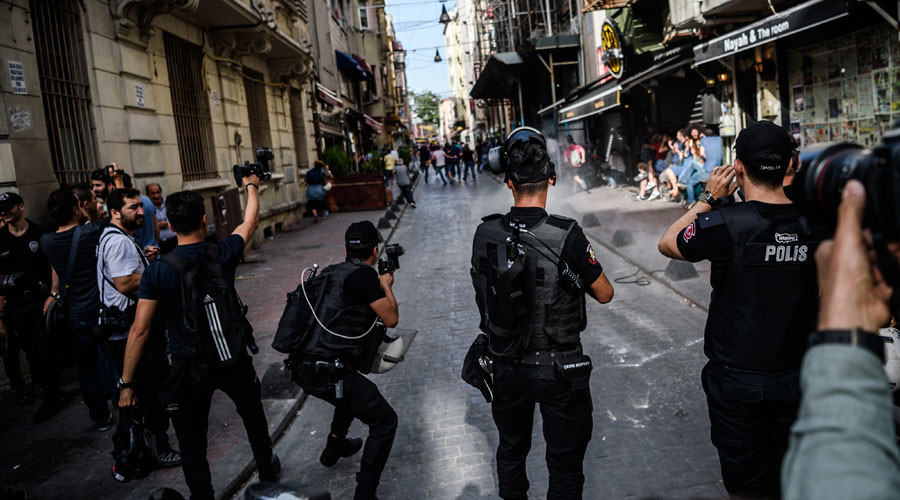 Though ultra-national organizations threatened to disrupt the rally, they did not turn up for the event, AP reported.
Dogan News Agency, however, reported that on Sunday morning at least 11 anti-gay activists were arrested in the city.
READ MORE: 'Islamist' mob terrorizes Turkish record store for celebrating Radiohead's new album (GRAPHIC)
The LGBTI Solidarity Association is also planning to organize an LGBT pride parade, the biggest in the Muslim world, on June 26. It has already been banned by the city authorities.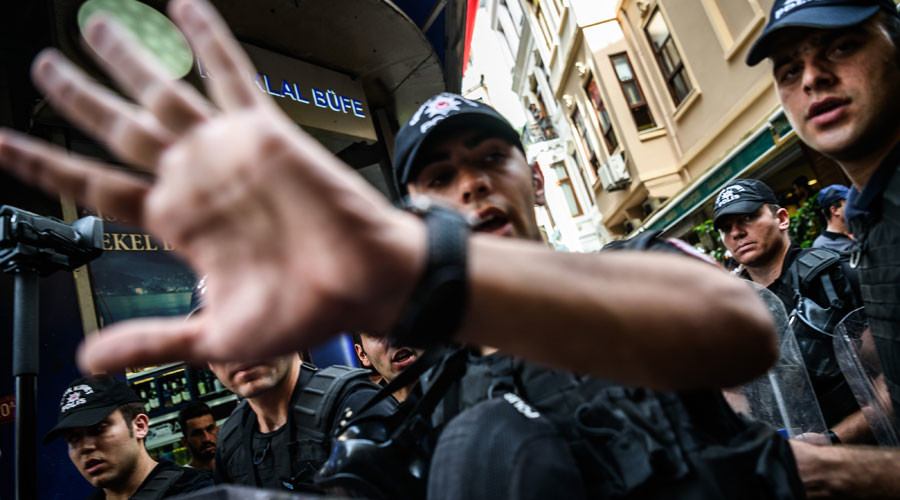 Unlike some other Muslim countries, homosexuality is not a crime in Turkey and gay parades have been held in Turkey's biggest city before. The first gay pride parade was held in Turkey in 2003. Just 30 people attended that event, but the number had soared to some 50,000 by 2013.
Until 2015 the annual LGBT parades were quite peaceful. Last year Turkish police fired water cannon and rubber bullets at protesters. That was the first time the authorities had informed demonstrators they were not allowed to march.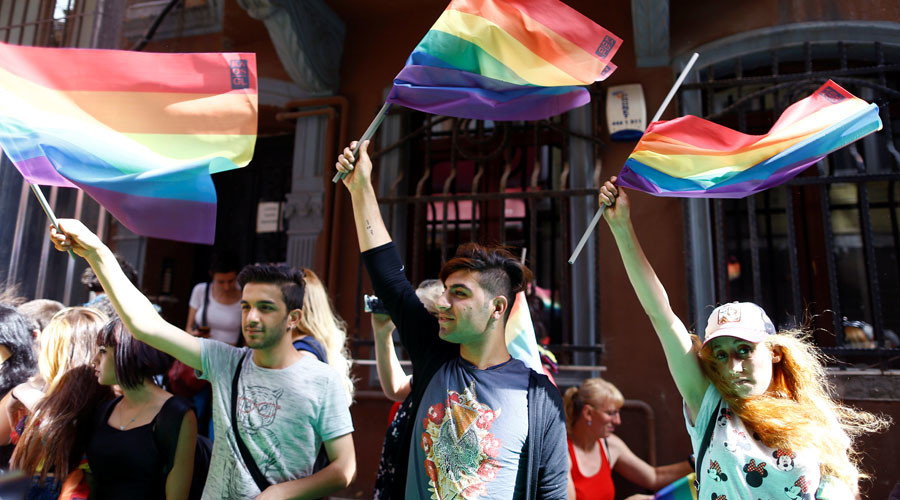 You can share this story on social media: