Russian soldier dies in Syria after preventing car bomb attack on aid distribution point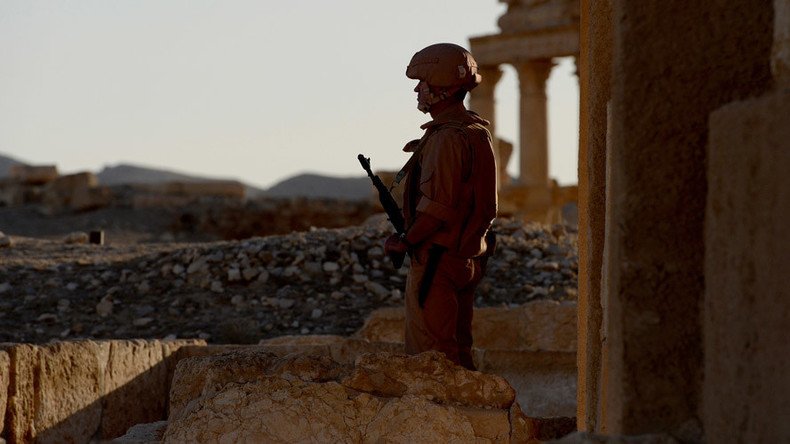 A Russian soldier has died in Syria as he prevented a car packed with explosives from reaching the humanitarian aid distribution point in Homs province, the Defense Ministry said.
"Sergeant Andrey Timoshenkov, who was escorting a humanitarian convoy of the Russian Reconciliation Center, has stopped a car rigged with explosives by opening fire at it with small arms. Andrey received injuries incompatible with life in the explosion of the vehicle driven by a suicide bomber," the ministry said.
The doctors at Russian Khmeimim airbase in Latakia province fought for Timoshenkov's life for over 24 hours, but he passed away on Thursday, June 16, it added.
The command has presented Sergeant Timoshenkov with a posthumous state award.
According to the Russian media, the deceased serviceman was a marine from Russia's exclave Kaliningrad Region.
Russia has lost 11 troops since beginning its anti-terrorist operation in Syria on September 30, 2015, at the request of the country's president, Bashar Assad.
READ MORE: Russian soldier wounded in Syria dies in Moscow hospital
You can share this story on social media: