French officer shuns Hollande & PM Valls during ceremony for slain police couple (VIDEO)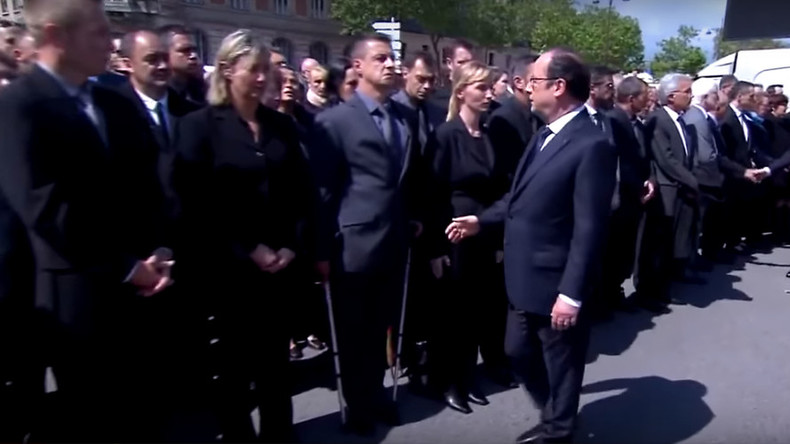 During a ceremony honoring the lives of two officers slain by an ISIS militant earlier this week, the French president and prime minister extended their hands to attendees. But one policeman wanted nothing to do with the two, choosing instead to shun them.
The tribute ceremony for officers Jean–Baptiste Salvaing and Jessica Schneider took place at Versailles on Friday morning.
French President Francois Hollande and Prime Minister Manuel Valls were both in attendance, making their way through a line of attendees and shaking their hands solemnly.
Read more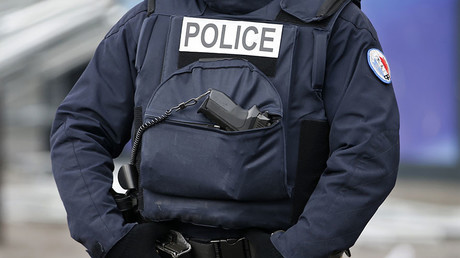 But when Hollande approached a plainclothes officer and offered his hand, the man wanted nothing to do with the president. Hollande quickly moved on, extending his hand to the next person.
The officer, who was using crutches, gave Valls the same treatment. But instead of continuing to walk on, the prime minister stopped to have a conversation with the man.
Although it wasn't immediately clear what was said, the officer told TF1 that he worked at the same police station where the slain officers had been based. He expressed his frustration with the system, saying "there are too many problems in the police."
"We have three vehicles for 40, what to do with this?" he said. The officer also said he "regretted" that the prime minister walked away without listening to the end of his explanation.
Salvaing and Schneider were brutally murdered in front of their three-year-old son in the Paris suburb of Magnanville on Monday. The 25-year-old attacker, an Islamic State (IS, formerly ISIS/ISIL) militant, was shot dead by police.
Following the gruesome murders, the French government granted officers the right to carry guns while off-duty.