France allows off-duty police to carry guns following murders by jihadist near Paris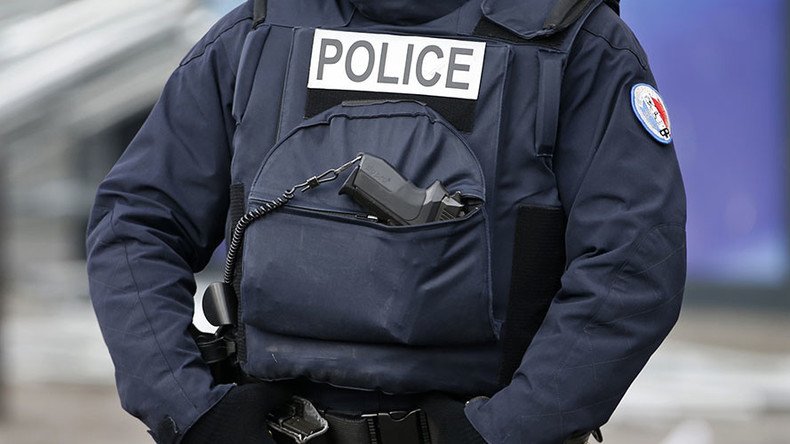 France has relaxed gun rules for its police force, allowing officers to carry firearms while off-duty. The policy change comes just days after a police couple was murdered by a jihadist in a Paris suburb.
The decision was made at a Tuesday meeting between police unions and Interior Minister Bernard Cazeneuve on.
"The minister announced that the authorization to carry weapons would be extended beyond the state of emergency," Yves Lefebvre, secretary-general of the Unité SGP-FO police union, said on Wednesday, as quoted by The Local.
France's current state of emergency, put into place after the November terror attacks in Paris, already allows officers to carry guns while off-duty. However, Wednesday's decision will allow them to continue doing so once the state of emergency is over.
The announcement came just two days after a police officer and his girlfriend were stabbed to death in front of their three-year-old son at their home in Magnanville, France. The 25-year-old attacker, an Islamic State (IS, formerly ISIS/ISIL) militant, was shot dead by a police.
There were reports on Wednesday that a list containing the names of police officers and their workplaces was found at the home of one of the jihadist's friends.
Islamic State leaders have called on their followers to target government representatives in France, prompting police to call for more protection.
"As well as officers in uniform, these cowards are targeting their families," said Lefebvre.
There have also been calls for the authorities to introduce a system under which radicalized individuals are kept under closer surveillance, even after serving time in prison.
Referring to the November attacks and Wednesday's fatal police stabbings, Prime Minister Manuel Valls said he believes that "other innocent people will lose their lives" in the future.
"You could accuse me of making society even more anxious than it already is, given all the events that have happened. But sadly, this is the reality," he told France Inter radio.
The country's state of emergency is expected to end at the end of July, though the French government could extend it.
You can share this story on social media: