Severe cyber-attack could be a case for NATO action – Stoltenberg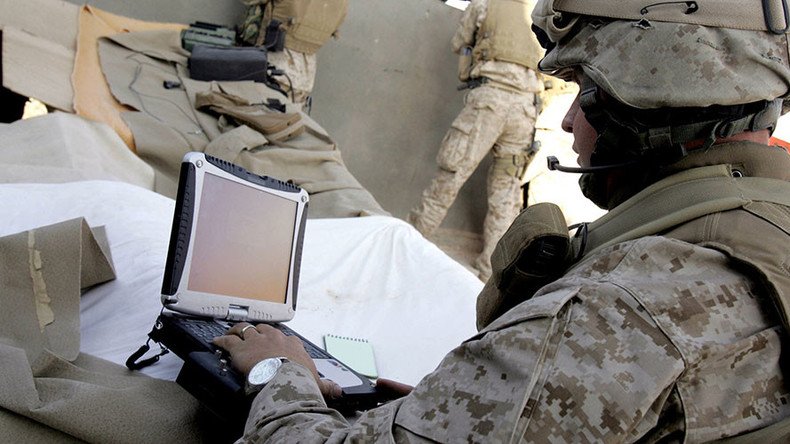 NATO could respond to a powerful cyber-assault with conventional weapons, the military alliance's secretary-general told German media. NATO member states are expected to declare cyberspace a warfare domain, along with air, land, sea and space.
"A severe cyber-attack may be classified as a case for the alliance. Then NATO can and must react," Jens Stoltenberg said in an interview to Germany's Bild newspaper on Thursday. "How, that will depend on the severity of the attack," he said.
Stoltenberg pointed out that the alliance faces a complex of threats with tendency to expand, so NATO member states have made a decision to regard cyber-attacks just like any other threat.
In early June, the German military's top brass announced that all 28 NATO member states would likely agree to declare cyberspace an operational warzone, during the Warsaw summit, to be held in the Polish capital on July 8-9.
Individual NATO member states have also made similar statements over the past years.
The US acknowledged the notion of cyberspace being a new war dimension years ago, enacting the United States Cyber Command (USCYBERCOM) on June 23, 2009, to fulfill tasks related to cyber combat.
In 2011 Washington said it regards cyberspace as an operational domain of war, equating digital attacks to those in the real world, and preparing to respond to them as it does to other threats to national security and wellbeing.
In Moscow, officials have long been concerned about the threat of cyber-warfare against Russia. In March, Communications Minister Nikolay Nikiforov told RT that the US government and a handful of corporations working under US jurisdiction have a disproportionately strong influence on the internet.
"[T]he whole world… is actually totally dominated by a single country and literally by several companies, which have practically monopolized the entire IT system," Nikiforov said.
"With this prolonged monopolization, many countries in the world are working on technical solutions that would protect national segments of the internet from a possible external destructive action. They are creating backup infrastructures, which respond to a disruption – intentional or accidental – and prevent national segments from being blocked," Nikiforov added.
You can share this story on social media: