NATO likely to declare cyberspace a warfare domain at Warsaw summit – German general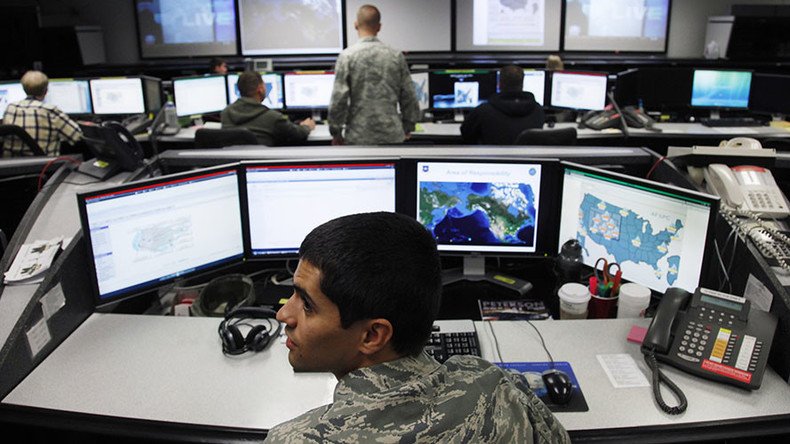 The upcoming NATO summit in Poland is likely to enter the history books as the event where cyberspace was officially declared an operational warzone, according to the military official in charge of building Germany's cyber command.
All 28 NATO member states are likely to agree to the proposal during the Warsaw summit, to be held in the Polish capital on July 8-9, Major General Ludwig Leinhos announced at the Berlin Air Show this week, Reuters reports.
Leinhos, a former director at NATO Headquarters Consultation, Command and Control Staff, is known at home for heading the German military's efforts to establish a cyber command of its own, similar to the one created in the United States.
Also in Berlin, Evert Dudok, a senior official at Airbus Group SE, one of Europe's largest aerospace corporations, called for the introduction of global or trans-European standards for cyberspace.
The US acknowledged the notion of cyberspace being a new war dimension years ago, enacting the United States Cyber Command (USCYBERCOM) on June 23, 2009, to fulfill tasks related to cyber combat.
In 2011 Washington announced it regards cyberspace as an operational domain of war, equating digital attacks to those in the real world, and preparing to respond to them as it does to other threats to national security and wellbeing.
In April this year, German Defense Minister Ursula von der Leyen announced plans to establish a national military cyber force, merging the Bundeswehr's own IT capabilities with cyber units of other branches under a newly-created cyber and information space (CIR) branch. The CIR will gather together an estimated 13,500 professionals.
READ MORE: Pentagon drafting thousands of 'cyber forces' in prep for cyber emergency
In addition, a cyber/IT (CIT) department is to be set up within the German Defense Ministry by October 2016. The new cyber structure is expected to be fully completed by 2021.
You can share this story on social media: