#RTD5: Five provocative hot-topic documentaries made by RT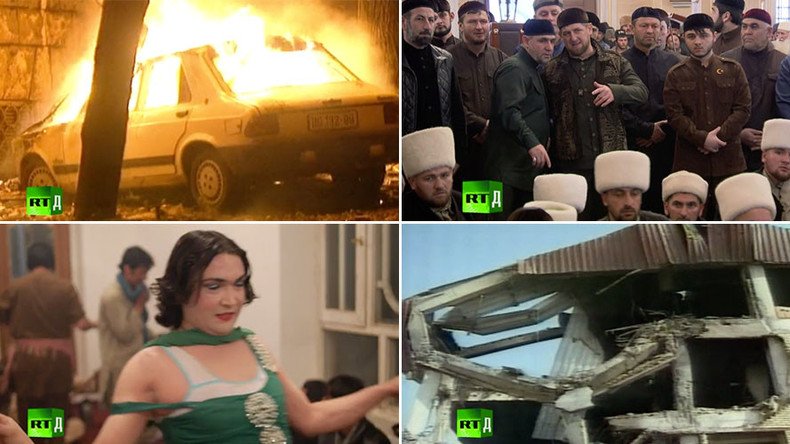 These five films make viewers squirm, question their values and sometimes fill them with anger and disgust. But in these controversial documentaries RT's crews went where others were too squeamish to tread, in search of important truths.
They Don't just Dance... the Afghan tradition of hiring boys for sex
In Afghanistan's male-dominated society women face many restrictions. Among the many prohibitions, they are not allowed to go to parties or dance. That female social vacuum has led to an old tradition of "bachas," dancing boys who dance in women's clothes at men-only parties. But the boys' job description involves more than dancing.
After the party, the men choose their favorite boy for sex. Premarital sex is forbidden for women so many men seek the company of rent boys. Here, sex with a boy is considered less of a sin than having sex with an unmarried woman, and male child prostitution is seen as a lesser evil than women selling their bodies.
The vast majority of these clients will never face punishment.
Salam Alaikum, Sweden: Testing the limits of Swedish generosity
For decades, Sweden has offered a safe haven to people who have fled from military conflict but as the current refugee crisis hits an unprecedented scale, the question arises: "How much longer can the country continue to offer hospitality?"
RT visits the High Chaparral theme park. Every summer it welcomes thousands of tourists but during the winter off-season, it is being used to provide temporary accommodation for refugees.
But not everyone believes they deserve to be here, and even those who sympathize say Sweden may have done enough already.
Blood and honour
In the Caucasus Mountains, people like tradition, no matter how violent it may be. In the 1990s, public executions were common in Chechnya and Ingushetiya. They have their own justice and their own methods. But times are changing, as people seek forgiveness rather than revenge. But it's not always easy to forgive a murderer.
WHY? Revisiting NATO atrocities in Yugoslavia after 15 yrs
Two journalists – one American, one Serbian – travel across the former Yugoslavia to explore the human cost of NATO's 1999 military campaign against Belgrade and the media onslaught against the Milosevic regime. The two filmmakers discover the very different ways the war was portrayed in the US and Serbia, and meet the people still traumatized by the three-month-long bombing campaign even today.
No Woman, No Crime: Israeli men legally harassed by women
A common complaint from Israeli men is that too many women are using accusations of sexual harassment and even attempted rape as an instrument of manipulation and intimidation. If a woman makes false accusations of sexual assault, it's up to the man to prove it's not true. Accuse a man of theft and you have to prove it, accuse him of rape and there's no presumption of innocence. A woman who fabricates such allegations faces no legal repercussions, and so risks nothing, while a man's life and reputation could be irrevocably damaged.
You can share this story on social media: