RUPTLY marks GEN Summit with new €1 video sale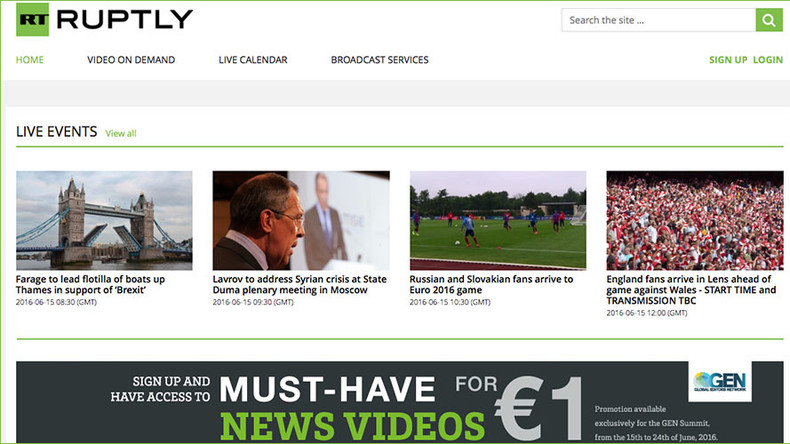 RT's video agency, RUPTLY, has launched a new promotional video sale starting with the Global Editors Network (GEN) summit in Vienna on June 15, where the agency's wide range of videos will be available for just €1 each.
The annual conference will bring together over 600 editors-in-chief and opinion leaders from the media industry to discuss current trends and the future of news.
RUPTLY will mark the event by presenting potential customers with an exclusive opportunity to take advantage of a special deal to experience its comprehensive coverage. The offer will be live from June 15 to 24.
READ MORE: RT's RUPTLY surpasses AFP & Reuters on YouTube with 200mn views (& counting)

Only during the event, viewers will have a chance to purchase RUPTLY's video content, which is largely focused on international politics and issues often neglected by mainstream content providers, for just €1 per video. The versatile material consists of dozens of new and exclusive videos, such as drone footage, 360° videos, and once-in-a-lifetime moments captured via RUPTLY's UGC app.
The agency's chief, Xenia Fedorova, explains that the promo price tag "is meant to offer new clients an opportunity to access our wide range of videos and experience our new easy-to-use website" without having to pay for a subscription.
RUPTLY, RT's video news agency headquartered in Berlin, was launched in 2013 to provide fast video updates on a variety of topics and archive visual news content for diverse international clients, such as large broadcast networks and online content providers.