French attacker live-streamed stabbing, had 'hit list' of VIPs, police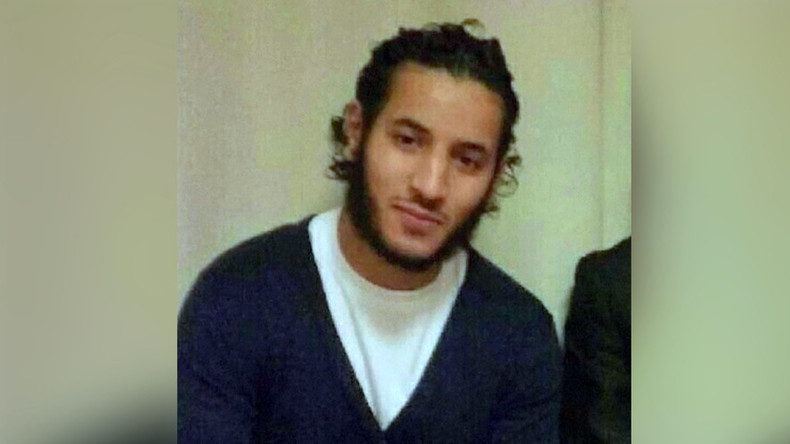 A French attacker live-streamed the killing of a policeman and his partner on Facebook, also posing with their three-year-old son, who remained unharmed. He also had a list of targets, including public figures and journalists, the prosecutor said.
The assailant was identified as 25-year-old Larossi Abballa. He reportedly used Facebook application that allows users to stream an event live, a journalist from French RFI radio, David Thomson, tweeted. Thomson allegedly had access to the video before it was deleted. The information about the video was also confirmed by French officials to AP.
The video, which lasts 13 minutes and 15 seconds - along with the Facebook page it was posted on, allegedly belonging to Abballa - was soon deleted on Tuesday morning.
Thomson tweeted that in the video Abballa called for the killing of police officers, prison guards, journalists and rappers.
During his stream the attacker pledged allegiance to Islamic State (IS, formerly ISIS) leader Abu Bakr al-Baghdadi, Thomson said.
After stabbing to death the 42-year-old police commander and his partner, who also worked for the police, the killer turned to the couple's child – a three-year-old boy, the RFI journalist said. The assailant reportedly posed with the child, who was behind him on the couch.
READ MORE: Killer of 2 French police officers was previously sentenced on terrorism-related charges – report
"I do not know yet what I'll do with him [the child]," the killer reportedly said, as cited by Thomson.
He added that Abballa also posted pictures of the murdered couple on Facebook.
The assailant also reportedly threatened to turn the scene of Euro-2016, which is currently taking place in France, into "a cemetery."
The child was soon rescued by RAID, an elite French police unit, and he is unharmed but shaken, French media later wrote.
The fact that the attacker pledged allegiance to Islamic State was confirmed later by Paris prosecutor Francois Molins. He said at a press conference that before the assailant was killed, he had claimed he answered the appeal of Baghdadi "to kill miscreants at home with their families."
Police also found a list of other potential targets at the site of the killing that included the names of public figures, rappers, journalists and police officers, Molins said.
Abballa attacked the couple's house in the town of Magnanville, 50km from Paris late Monday. He was killed during police raid. Unconfirmed reports have emerged suggesting that the attacker might have links to IS. The group's Amaq news agency cited its source as saying that the assailant was a member.
READ MORE: Magnanville attack: ISIS claims link to Paris suburb stabber who killed police officer & his partner
The attacker also allegedly was sentenced on terrorism-related charges in 2013. The report at the time in Le Figaro newspaper mentions a certain Larossi Abballa, 22, who was convicted along with seven jihadists. They were sentenced for 'conspiracy to prepare terrorist acts', recruiting would-be jihadists in France, physical and ideological training in Pakistan and sending young volunteers to armed jihad, according to the paper.
Le Figaro then reported that Abballa was sentenced to three years in prison, and also received a six-month suspended sentence and probation for two years. It is not yet clear how long he eventually spent in prison. Similar information was later confirmed by police sources to AP.
French media cited police sources, saying that three people linked to Abballa were detained for questioning on Tuesday.