Poland, Baltic states talk air defenses, want more NATO fighter jets & missiles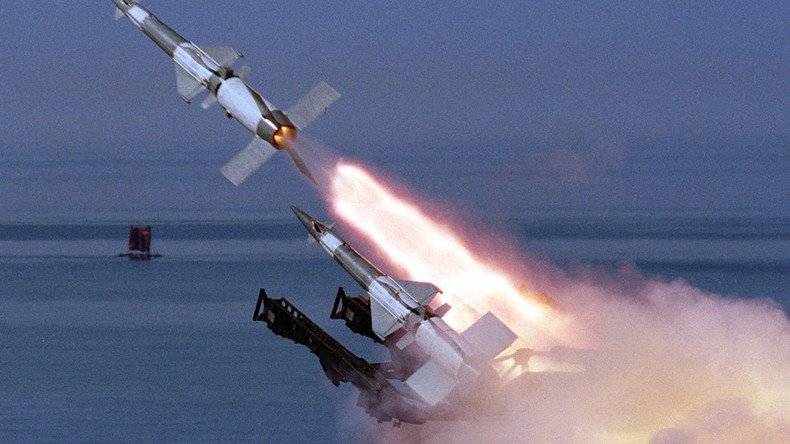 Poland and the Baltic states see the upcoming deployment of 4,000 more NATO troops in their countries as insufficient to protect them from alleged Russia threat and advocate for a significant military boost to ensure superiority in their airspace.
"We need to stop possible air aggression," Lithuania's Defence Minister Juozas Olekas told Reuters. "We are discussing creating a regional medium-range air defense system together with the Latvians, the Estonians and the Poles."
An anti-aircraft shield encompassing the four countries may be operational in two or three years, Olekas told Financial Times in a separate interview, adding that the nations involved are "evaluating procurement options."
The issue is to be discussed on Tuesday, as NATO defense ministers are gathering in Brussels to greenlight the deployment of 4,000 additional troops in Eastern Europe. The US, Canada, Germany and the UK are each expected to provide a 1,000-strong battalion for the mission, which Moscow sees as yet another step in NATO's encroaching on its borders.
The four countries, which were all in Moscow's sphere of influence during the Cold War, are now the most vocal members of the alliance calling for deterring Russia. The anti-aircraft shield they consider would likely involve US-made long-range Patriot missiles. They also want NATO allies to provide significantly more fighter jets for air patrols. The Baltic states rely solely on foreign aircraft for this task.
"We are discussing very actively with SACEUR [NATO's supreme allied commander in Europe] how to create an air defense system over the Baltic states – not only anti-aircraft rockets but an air defense mission here, too," Lieutenant-General Vytautas Zukas, Lithuanian chief of defense, told FT. "This is a big problem right now."
The move is certain to be viewed as hostile by Moscow, which accuses what it calls "a small anti-Russian lobby" in NATO of warmongering. Russia's response to the military build-up at its border has so far been to deploy more troops and weapon systems on the western frontier.
Western European allies, particularly Germany and France, are reluctant to continue the escalation and have been pushing to tone down the stand-off with Russia. Poland and the Baltic states claim that Moscow is unpredictable and may launch a full-scale invasion at any moment. They argue that Russia doesn't believe that the US would deliver on its collective security obligations if their countries get overrun in a matter of days.
"They might exercise on the borders and then switch to invasion in hours," Olekas told Reuters.
Ironically, the reasoning is the same that North Korea uses to decry annual exercise held by the US and South Korea – which Pyongyang says can be turned into a real attack on North Korea. Unlike the Baltic states, North Korea doesn't have the world's biggest military alliance to protect it from such an attack.
You can share this story on social media: