ISIS claims responsibility for Orlando mass shooting – affiliated agency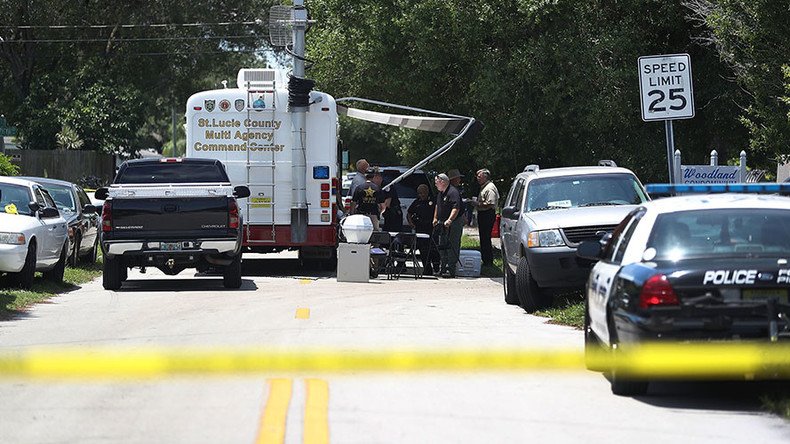 Amaq News, a Syrian news agency with close ties to the Islamic State, says the group is responsible for the attack on an Orlando gay club, which has killed 49 people, and left 53 injured.
LIVE UPDATES: Mass shooting at Orlando gay nightclub
"The armed attack that targeted a gay night club in the city of Orlando in the American state of Florida which left over 100 people dead or injured was carried out by an Islamic State fighter," Amaq said.
"That has not been confirmed. We'll have to see what those connections are once we get the details," said Florida Senator Bill Nelson.
Initially police announced that 50 people were killed, apparently mistakenly counting Mateen as a victim.
FBI have also stated Omar Mateen, had proclaimed his loyalty to Islamic State in a 911 call, and mentioned the Tsarnaev brothers, who bombed the Boston Marathon in 2013.
The agency revealed that Mateen had been investigated in 2013, and 2014, over alleged social media threats and contacts with "a known suicide bomber", but that no charges had been brought forward, due to lack of evidence of any wrongdoing.
Last month, the Islamic State spokesman urged Western-based jihadists to execute attacks during holy month of Ramadan, which is now ongoing, "to punish the Crusaders" in a widely-distributed audio tape.
Mateen, a 29-year-old Muslim US citizen, who was brought up by a family of first-generation Afghan immigrants.
Earlier, Mateen's father, Mir Seddique, claimed the mass shooting, the worst in US history, had "nothing to do with religion," and speculated that it was caused by his son's dislike of public displays of homosexuality.
You can share this story on social media: