Shanghai airport blast: Suspect used improvised bomb, stabbed himself in neck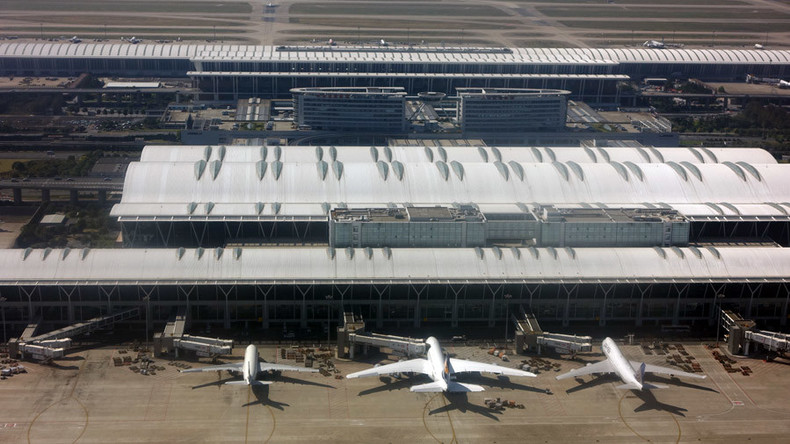 An explosion at Shanghai's Pudong Airport has left five people hospitalized. The suspect, who has also been hospitalized, used a home-made bomb fashioned out of a beer bottle hidden in his luggage.
Images from the scene showed people being taken to ambulances as eyewitnesses gathered. According to CCTV, the Sunday afternoon blast left at least four people injured.
The city of Shanghai posted on Weibo that, after taking the home-made bomb out of his backpack, the man threw it nearby. After the explosion, the suspect took out a knife and stabbed himself in the neck. He is currently in hospital in critical condition.
An airport spokesperson earlier told the People's Daily there were suspicions of a "home-made" device, and a later confirmation was issued saying the source of the blast was a person's luggage.
The incident occurred at the Terminal Two ticketing area shortly after 2PM, Reuters says.
Flight schedules were not disrupted and the airport continues operating as normal.