5 times cheaper? Siberian artificial heart to challenge European implants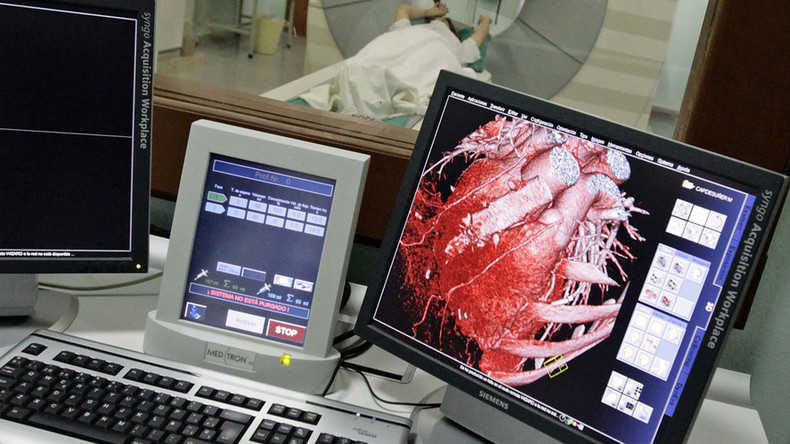 Siberian scientists have created an artificial heart they claim will be up to five times cheaper than its western alternatives. Doctors hope to test the first implants on animals this autumn.
The new artificial heart design created by a team of cardiologists from the Novosibirsk State Research Institute of Circulation Pathology was unveiled at a medical forum in Novosibirsk on Thursday.
According to the scientists, the artificial heart will have a unique design that will be different from other hearts available or currently being developed in Russia and abroad. The new artificial heart will also be cheaper.
"The cost of European and Russian counterparts start from $150,000," Dr Aleksey Fomichev from the Novosibirsk institute told TASS. "Ours will be much cheaper, the approximate price is 2-3 million rubles ($31,000- 47,000)."
To compare, the SynCardia temporary Total Artificial Heart developed by the Arizona-based company remains the only FDA-approved heart replacement option in the United States. The SynCardia Heart weighs 160 grams, and according to the company, costs $124,800.
The AbioCor replacement heart developed in Massachusetts weighs 1,090 grams and costs $250,000, while the French made Carmat artificial heart weighing 900 grams carries a price tag of $181,000-$233,000.
Statistics show that from 1969 to 2014, 1,413 artificial hearts of 13 different designs have been implanted in heart failure patients, most of which are heavier than a human heart and cannot be implanted in babies.
READ MORE: 'Paradigm shift': Artificial placenta could revolutionize care for premature babies
According to Fomichev, the main difference of the Novosibirsk "heart" is that the Siberian unit is smaller, lighter and easier to implant. The Russian version also deploys a disk pump instead of a rotary vane type pump. This design reduces contact with the patient's blood and reduces the risk of lethal blood clots being formed, the team said.
While on its own the new heart is designed to last up to 30 years, Fomichev says that the cardio device can also be implanted in patients waiting for a heart transplant.
Right now the artificial heart is undergoing the final stages of testing. Scientists expect to test the device on guinea pigs and possibly on a calf in the autumn.