6.1 quake, strong aftershocks shake Nicaragua, Honduras & El Salvador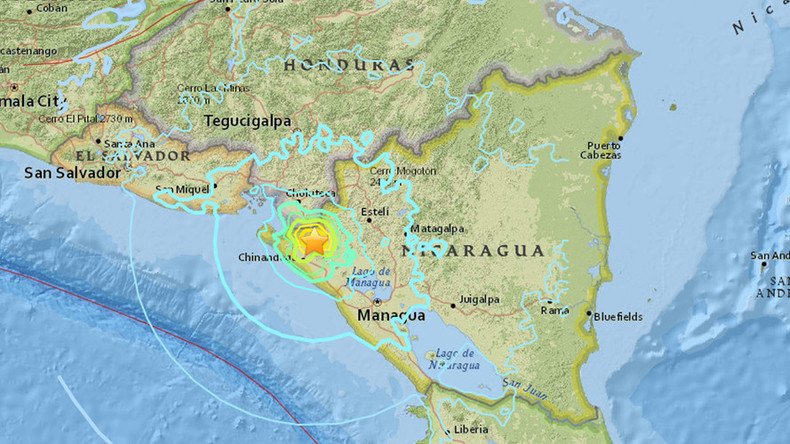 A 6.1 magnitude earthquake followed by a series of aftershock has struck Nicaragua, according to USGS. Tremors were felt in neighboring Honduras, El Salvador and even Costa Rica.
The earthquake, with an estimated magnitude of 6.1, struck some 25 kilometers from the cities of Chinandega and El Viejo at a depth of 10 kilometers, according to the US Geological Survey.
Within 20 minutes of the initial jolt, the same area was hit by 5.1, 4.8 and 4.6 aftershocks.
"The quake was felt almost throughout the country," said Nicaragua government spokeswoman, Rosario Murillo, according to La Prensa. She described it as a "huge earthquake, unusually strong."
According to geologist Eduardo Mayorga, the earthquake occurred northeast of the San Cristobal volcano, the highest in Nicaragua and one of the most active. San Cristobal, also known as El Viejo, has had frequent ash eruptions observed since the 16th Century.
Mayorga told La Prensa that it remains "to be seen whether this affects in any way the [San Cristobal] volcano."
Locals said they felt the ground shaking for an extended period with tremors reaching El Salvador, Honduras and Costa Rica.
"Very very strong. And it continues to shake," a resident of Chinandega told BNO News.
No casualties or damage have been reported so far.
You can share this story on social media: