Nothing says you're friends like returning old tanks: Russia & Israel in historic swap (VIDEO)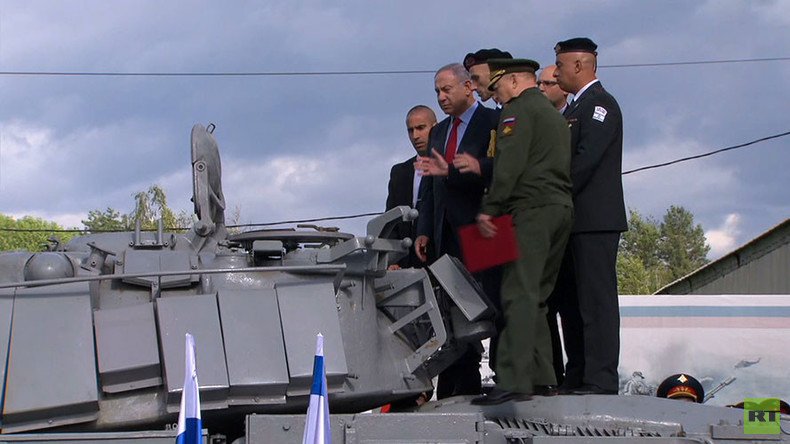 A tank which had been lost by Israel on a battlefield over 30 years ago was returned to the nation by Moscow on Wednesday. To refill the place of the military vehicle which was on display at a Russian museum, Israel has delivered a similar tank to the Moscow region.
The Israeli Magach tank was captured by the Syrian army in 1982 as a trophy during a military conflict known as the First Lebanon War. Captured in the battle of Sultan Yacoub, one of the largest tank operations in the Middle East, the tank in question was later transferred to Russia, where it became a museum exhibit.
"This is a very special and important moment for me and for all Israeli people," Prime Minister Benjamin Netanyahu said at a ceremony in the Moscow region. Netanyuhu, who is currently in Moscow on a visit to mark the 25th anniversary of diplomatic ties being renewed between the two nations, said that the tank not only commemorated the courage of Israeli soldiers, but would now also be "a symbol of friendship between Israel and Russia."
Tel Aviv asked Moscow to return the military vehicle – regarded as a living memory for three lost Israeli soldiers – earlier this year. President Vladimir Putin agreed to give the tank to Israel, to the delight and personal gratitude of the Israeli PM.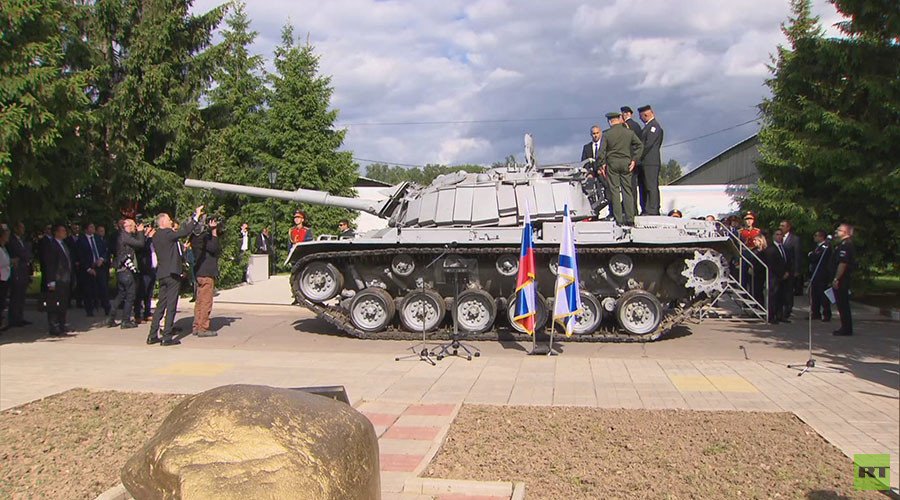 In turn, another tank of the same Magach model, which is a modernized version of American M48 tank, has been delivered to the Moscow region. It will replace the historically significant Magach in the museum of military hardware in Kubinka near the Russian capital.
You can share this story on social media: