French archeologists unearth 6,000yo skeletons from 'ritual' massacre (PHOTOS)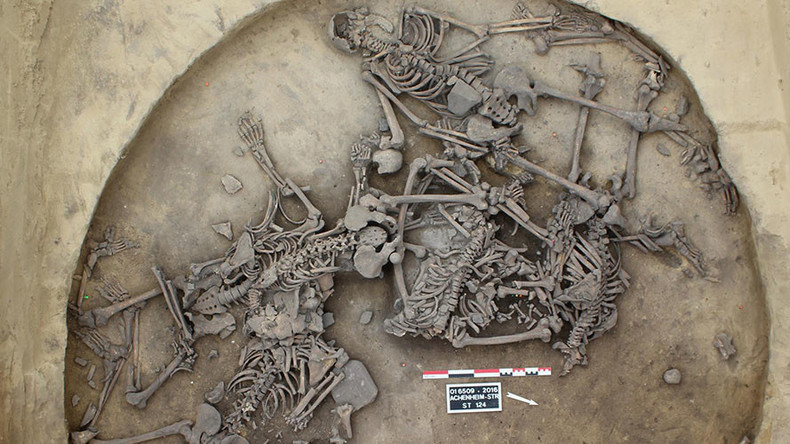 The mutilated skeletons of 10 people dating back 6,000 years have been unearthed in Achenheim, north eastern France by archaeologists who say the remains tell the tale of a brutal execution by "furious ritualised warriors."
The group consisted of the complete skeletons of five adults and one teenager, all male, who appeared to have suffered a violent death. The skeletons bear injuries including a shattered pelvis, broken skull and fractured limbs.
The researchers said they also discovered bones belonging to four other individuals in the excavation.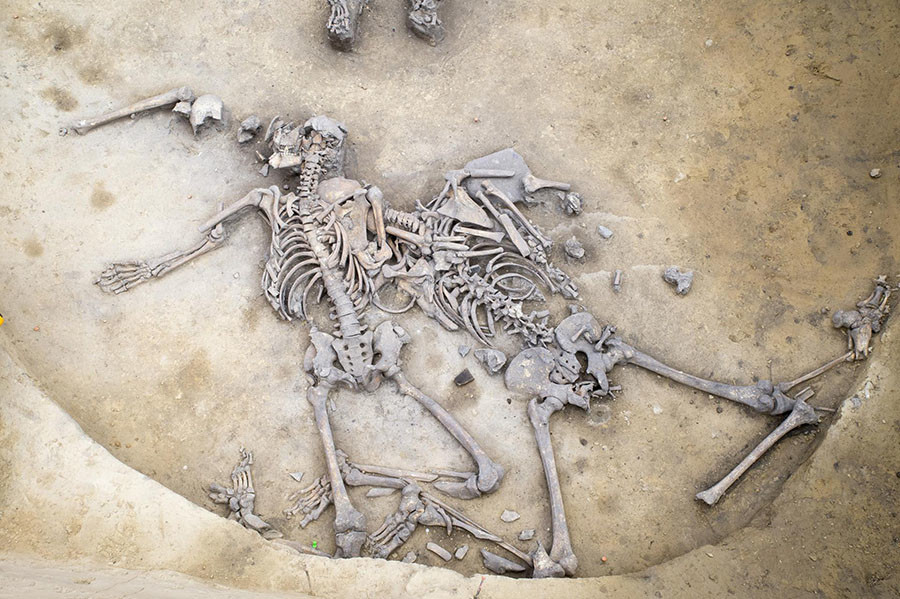 The Neolithic discovery was made on the outskirts of Strasbourg by a team from France's National Institute for Preventive Archaeological Research (Inrap) during an excavation of one of 300 ancient "silos" which normally housed grain and other food.
READ MORE: Strange 175,000yo cave 'sculptures' offer new insight into early human development (VIDEO)
An examination of the remains and their positioning suggests these people were killed together before being dumped in a pile inside the 2.5 meter-circular pit some time between 4400 and 4200 BC.
"Prehistory has probably never been a tender age," the researchers point out. "However, the first conflicts or mass violence emerge between 12,000 and 10,000 years ago, in pre-Neolithic societies."
They describe the massacre at Achenheim as likely being "the expression of a ritualised war fury."
"They were very brutally executed and received violent blows, almost certainly from a stone axe," Philippe Lefranc, an Inrap specialist on the period, is quoted by The Local.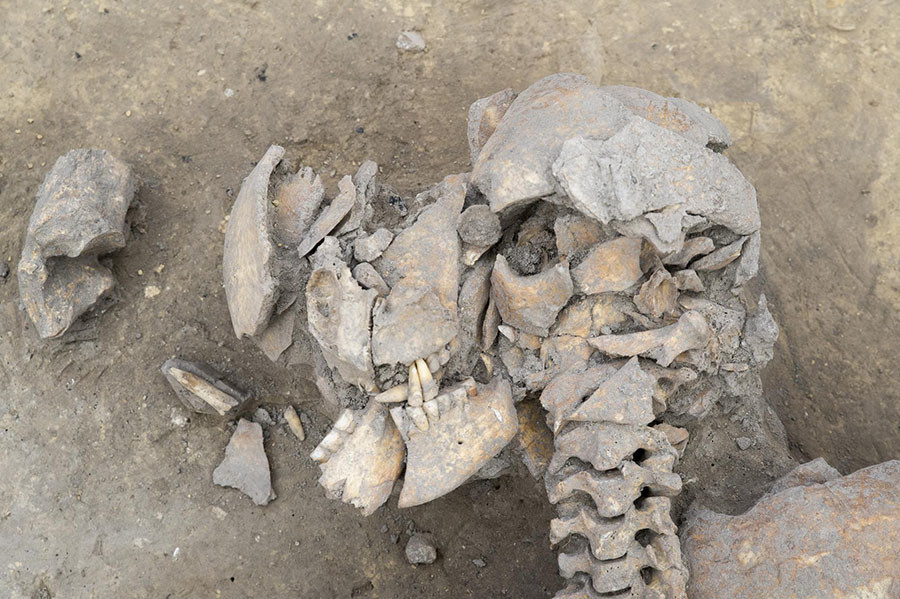 READ MORE: Monster haul of 71mn-yr-old dinosaur fossils unearthed in Antarctic
Researchers hope genetic testing on the bones will shed more light about the mass killing, but Lefranc suspects the murders were a result of clashes between a local tribe and a new group arriving to the area that now surrounds Paris.
You can share this story on social media: